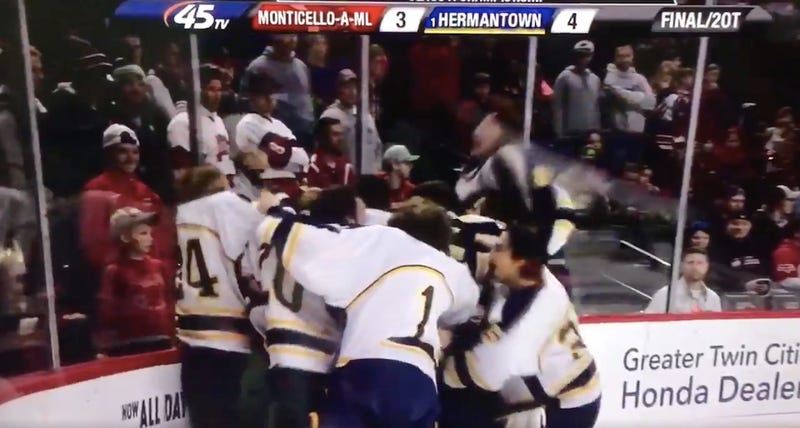 The Hermantown (Minn.) bench spilled onto the ice after Tyler Watkins appeared to break a 3-3 tie in double overtime of Saturday's Class A boys state championship hockey game, and the team threw off their gear in joy. But that gear tossing turned out to be a waste.

This was the scene after Watkins's goal, which didn't count:
The game-winner was reviewed, and officials determined that Hermantown had interfered with the Monticello/Annandale/Maple Lake (Minn.) goalie. The game continued:
MAML, an unseeded team, was ready to keep playing:
Despite riding that wave of emotions, Hermantown still won. Dylan Samberg prevented a third overtime with a wrister from the blue line, and made an excellent snow angel afterward:
Hermantown was the top-seeded team, and earned its second straight championship. Were you expecting an inspiring underdog story here? Haha, no. The constantly successful always prevail, suckers!

H/t to Stefan