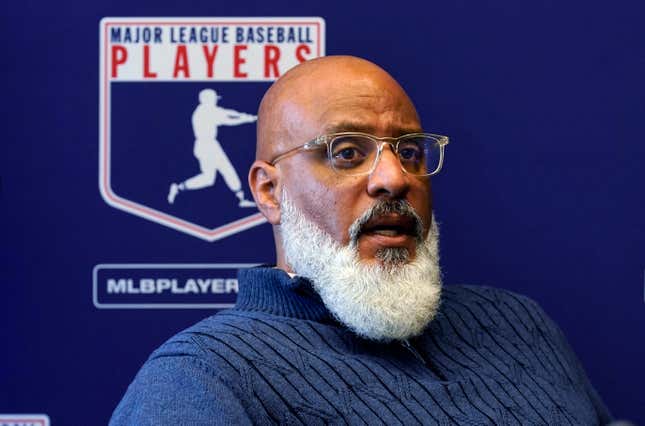 When you've been earning next to nothing, and you get offered double that or more, it would take some brass balls to turn it down. That would seem to be the lesson of the MiLB Players Union's first-ever collective bargaining agreement with MLB.
The headline, and one that is real and should be celebrated for the step that it is, is that just about everyone's pay is going to double or more:
This is not nothing, and it's also important to remember that MLB is providing housing for every minor leaguer as well, which they didn't before. How much that actually adds to this total is hard to calculate, as one imagines most of these players will be doubling and tripling up in houses and apartments wherever they play. And the housing is only for part of the year while they're playing. Whatever calculation we use or MLB uses to add the housing element to the salary bumps probably gets at least AAA and AA players to a living wage…but barely.
Still, what the owners know, and what the negotiators for the MiLB players must know, is that there's no way that players are going to say no to such a pay raise as well as being paid year-round (except for the holidays, because you can't totally remove Scrooge from these 30 dickheads). While public pressure was certainly aiding the minor league players, that only goes so far. And it is a raise in money that will make a real difference to these guys. 
But again, this is a drop in the bucket. Going with the low-A salary and roster sizes on up to AAA, this will cost MLB teams about $3.5 million per year. Which we know is nothing for them, plus whatever housing expenses are and various bonuses they've paid. Which they were paying anyway. Plus the total of complex league players, but there are no restrictions on roster sizes at that low level so that's harder to nail down. Still, at $19K per year, it would take an awfully large roster to make a significant difference on this cost. That's just an increase of $1.5 million for MLB teams, which we know is nothing that most MLB owners would even notice if you took it off their desk (ha, just kidding. Those thumb-dicks would know if you took a nickel out of their car).
But it's something. It's the first step. As the alien shaped like David Morse told us in Contact, "in time you'll take another."
It all begins again
The minor league CBA is lovely, gleaming headline right on the dawn of a new season, which MLB needs. The season starts today, and it feels a little different than in recent years. Some of that is having a normal offseason for the first time in a while — no pandemic, no lockout. Some of that is an offseason with actual intrigue with teams actually bidding on big-time free agents. There was the Correa Affair. There were trades, there were stories — it was something back to what we remember a Hot Stove being like.
We'll also have something of a new game. Certainly a tweaked one. The pitch clock, the shift ban, the bigger bases, and the limitation on pick-offs will make watching baseball a different experience. We don't know how much better, but most fans seem pretty optimistic that it will be for the better. It is certainly likely that game times will be cut significantly. Will it induce more action? Remains to be seen. A game where nothing happens but takes 2:47 instead of 3:12 is still a game where nothing happens.
Still feels like there's something missing. Opening Day is supposed to be a dawn of hope anew, of anticipation. But how much anticipation is there really? We can pretty much name the NL playoff teams now. Maybe the Brewers or Diamondbacks can sneak in, but not really. Do Mets or Braves fans really care if they win the division or not? We know there will be a palpable eagerness to get things going in San Diego and Seattle, teams trying to do something they've never done before. New York and Boston are traditional baseball cities that always welcome the season returning, but other than that? The six-month regular season feels more and more like a dress rehearsal now, much like the NBA and NHL ones have become. Except the weather's nicer, eventually.
Or maybe that's just a bitter, ex-Cubs fan talking. There are Ohtani feats and Judge bombs and deGrom masterpieces and Arenado throws and Grisham catches to marvel at for the next six months. The walk-offs, the losing streaks, the 14-13s and the 1-0s, the no-hitters, and the three home run games. #WeirdBaseball and making fun of Alex Rodriguez. Let's get in up to the elbow together.