Rumors say that a "semi-big" Major League Baseball player is about to be suspended for a performance enhancing drug violation. To win the game, you must identify the player, the drug and the ESPN personality they will tearfully "confess" to.
If you like, you may submit your guesses directly to Will Carroll of Baseball Prospectus, who got the party started with this Tweet last night, containing zero clues about the offender or the offense. He's been fending off wild accusations ever since, despite admitting that he knows very little about the case, other than that the failed test probably came during spring training. You could read more about it on his site, if the servers weren't apparently borked at the moment. The public demands non-answers!
Other internet sleuths have determined that the player is "big" but not "huge" (popularity wise, that is; his muscles could be GIGANTIC) and [UPDATE] a National League pitcher who probably doesn't play in New York ... unless he does? Other than that, your guess is as good as mine. So guess already! No unfounded speculation is too wild!
Could it be a BALCO holdout? Someone treated by Canada's Tuck Everlasting, Dr. Anthony Galea. A guy who drank too much 5-Hour Energy? The suspense would be killing me if wasn't so full of NyQuil.
G/O Media may get a commission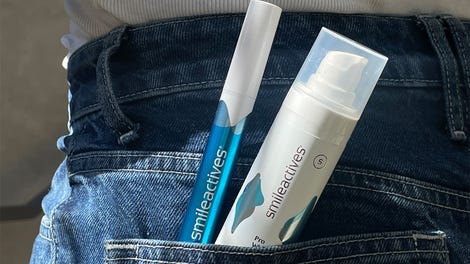 58% off
Whitening Powerhouse Pen & Gel Duo
[Sad comic via Free World Syndicate]
UPDATE: As you are probably aware by now, it was Edinson Volquez, in the conservatory, with the cough medicine. He gets a 50-game suspension, but he's currently on the 60-day DL (he hasn't pitched since June 2009) so it really makes no difference to anyone other than his accountant. Jon Heyman gets the circle and the win. [SI.com]