Retired NBA star Mookie Blaylock will initially face two charges for his role in a Friday car crash south of Atlanta that briefly put him on life support, and left a 43-year-old woman dead. Further charges could still be coming, including vehicular homicide.
Police still have no idea what caused Blaylock's Cadillac Escalade to veer into oncoming traffic on Tara Blvd., in Clayton County, Ga., around 1 p.m. on Friday. Blaylock struck a van driven by Frankie Murphy, who suffered only minor injuries, but Monica Murphy, in the passenger seat, was pronounced dead at the hospital. Blaylock was taken to Atlanta Medical Center, where his condition was upgraded to fair yesterday.
Blaylock will be charged with driving on a suspended license, and failing to stay in his lane. Jonesboro Police Chief Franklin Allen said investigators hoped to speak with Blaylock as early as today.
''The last update I got was that he is awake but groggy,'' Allen said.
Police will then meet with prosecutors to determine whether more serious charges will be forthcoming.
Blaylock had an outstanding warrant for failing to appear in court on DUI and drug charges, though a police source has said investigators don't believe alcohol played a role in Friday's crash. A family member told police that Blaylock had received treatment for seizures.
Blaylock, whose real name is Daron, was the 12th overall pick for the Nets in 1989 out of Oklahoma. In seven seasons with the Hawks, the guard emerged as one of the NBA's top defenders. After finishing his career with Golden State, Blaylock retired to his home in Zebulon, Ga., about 50 miles south of Atlanta. His brother-in-law told USA Today that while Blaylock doesn't work, he still lives comfortably off his NBA savings.
G/O Media may get a commission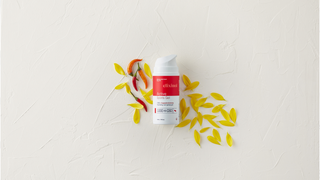 Update, 5 p.m. EDT: Blaylock has been charged with second-degree vehicular homicide.