Dominica Westling is famous for being, in her own website's words, "a gorgeous Swedish model turned Hollywood actress." For the past few years, she's also been referred to—by news reports and cash-hungry publicists alike—as Shaquille O'Neal's mistress.
Today, the Miami New Times brings us another string of illicit Shaq emails we never asked for—this time a steamy "C U"-filled exchange between TNT's newest NBA analyst and Maxim's only foreign "Hometown Hottie" contestant:
Westling: I feel bad we lost contact. Hope you are well. I live in LA now so hit me up if you ever come out there
-dominica

Shaq: O my god were r u can i have u bak i miss u to whts yur number pls baby i want u bak do u love me

Dominica: Yes I wanna see you, you know I can never forget about you. My number is [redacted by us]

[Twenty-three days later, Dominica sends Shaq an email with only the subject line "Muuaaahhh" and a photo that, judging by his reaction, didn't depict a tray of freshly baked cookies.]

Shaq: Where can I cum at when I c u

Dominica: All over me, where do you wanna cum?

Shaq: In u foreva

Dominica: I miss that
Is there any other pro athlete or analyst who could endure the allegations and reports leveled at Shaq over the past few months and still manage to stay loveable and employable? First, there was the report about the gang members he hired to kidnap a man in possession of his sex tape (the charges have since been dropped); earlier this month he was accused of using a GPS to track his ex-wife's car; now the New Times provides us with further evidence of his infidelity.
If Shaq were anyone else, he'd have lost his TNT contract by now and there'd probably be multiple very concerned columns about his Hall of Fame candidacy. Instead, we treat him like a nearly-housebroken puppy: we forget about the shit on the floor every time he wags his tail and posts a whimsical Tout video. I wonder how long it'll last.
G/O Media may get a commission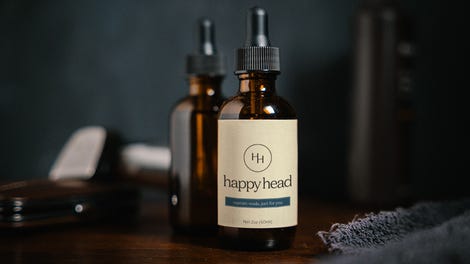 Shaquille O'Neal to Model Dominica Westling: "Where Can I Cum at When I C U" [Miami New Times]