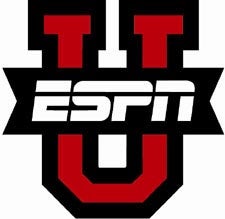 For fans of college football and college basketball, there's not much more depressing than learning one of your team's games is on ESPN-U. We repeat, and repeat, and repeat: Not allowing customers to pay for your product — when they are begging to pay for your product — is never, ever a smart business decision, short-term or long-term. Now even the network's homestate pals are mad at them.
The University of Connecticut is all flustrated that their fans can't watch their big games with Rutgers and Cincinnati, because Comcast still doesn't have the network.
"The bottom line here is that I fully understand that the University of Connecticut and the University of Connecticut football program is being used by the network to leverage cable companies in our state ... to add ESPNU to their platform," Hathaway said. "We understand that. We know that's what's happening."
Wait, you're just now noticing this? You guys are in Connecticut. Sheesh, isn't Berman governor by now?
UConn To ESPN: You Are Evil [Shakedownsports]