Think about it. This Phillies team has already made history.
I'm not just talking about back-to-back division titles (something this franchise has only done two times before) or the fact that they won more than 90 regular season games for just the fourth time since 1980 (note: every Phillies team to win 90 games since '80 has gone to the World Series).
This team has already made history because of the position in which they find themselves heading into game five tonight. The Fightin' Phils are up three games to one in the National League Championship Series. A win in any of the next three games and they'll be hanging the National League pennant in Philadelphia for the first time in 15 years.
Think about that '93 squad. We still know everything about those guys. We still talk about that team like they're the collective crazy uncle who bought us our first six pack and taught us how to dip without swallowing the juice. (Different kind of juice, Hollins...)
This year's team has the chance to be remembered like that. We'll remember the first half by Utley and Burrell. We'll remember Howard's September. We'll remember Brett Myers' reclamation project. We'll even remember silly things like Eric Bruntlett's beard showing up at shortstop, left field, right field, wherever they needed him. And 'like I said' we'll remember the Flyin' Hawaiian, Stairs' swing, Myers' bat and Utley's glove and Hamels' arm for their post season heroics.
We're so desperate for a winner in this town that we revere the teams that get the closest even if they don't win. Getting to the World Series is not enough to erase this silly curse William Penn has saddled the four major sports teams with. But getting to the Series is something we'll never forget.
G/O Media may get a commission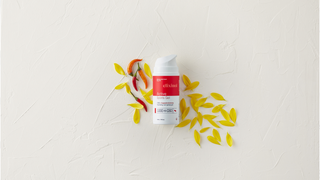 So heading into game five, the Phils are up 3-1 with one win to make them unforgettable. Three straight losses and the biggest playoff collapse in the history of the city...well, that'd make them pretty unforgettable too. So you see, they've already made history. Tonight, with your best pitcher on the mound, go make the good kind.
NLCS LINKS:• Did you know there was a debate tonight? For those political wonks, get your DVRs ready because there's a game on that's just a little more important to us than the future of our country, no?
• I love when a paper/website sends 100 writers to cover a team because the depth of the coverage is unbeatable. Philly.com has done a great job with this playoff run. Then you get an off day. Saddled with old stories about how great Brad Lidge is (It's well done, but didn't we write this 20 times this year) and how great the moves of Pat Gillick have been (You think if Stairs struck out there or Lidge blew the save we'd have these same stories from the other angles?)
• We also get Gonzo's look at Matt Stairs. "When you look at Stairs, you don't think now there's an athlete. Jayson Werth and Pat Burrell look like ballplayers. Ryan Howard and Chase Utley look like ballplayers. Matt Stairs looks like a ballplayer about as much as Matt Drudge does." I guess Gonzo will be DVRing that debate. We also get this:
Quick little yarn for you: While I was interviewing Fox analyst Tim McCarver last week, Harry Kalas wandered over to say hello. McCarver complimented Kalas on the fine job he did when introducing the Phillies' lineup on Fox before Game 1.

"Thanks," Kalas said. Then he nodded in my direction and asked McCarver, "Did you tell him the bait story?"

During his appearance on Fox, Kalas introduced Pat Burrell as "The Bait," then said that was a story for another day. That day has come. Here's that tale: During Burrell's first few years with the club, before he was married, the older players used to command him to make appearances at the bar while the Phillies were on the road. They dangled him as "bait" to attract women.

"Can you imagine how many hearts Burrell has broken?" Kalas said.
• This is pretty interesting. The last few times the Phils made the series, we can see what was going on around the country and the world. Great, Iran-Iraq war, Beirut and Somalia. Uplifting stuff.
• With tonight being a big game and all, DO's Kevin Roberts writes that Cole Hamels is the man.
• Chamo over at the Fightins tapped Shane Victorino's phone and got the transcription of his conversation with the Dude.
• I like the guys at Phils-ville. I think they do a good job, by and large, and Patrick Berkery is a really good guy. This, however, posted by Dave M, is irresponsible and just plain stupid. Both LCS are 3-1, so "McG" took it upon himself to throw a giant bucket of water on our excitement by saying the Phillies will get swept in the World Series. This is so lazy and terrible. And small time. And not the day for this. And amateurish. He's obviously doing it just to get people mad at him and to boost his page views and his comments. Cheap. So you know what, unleash on him. Tell him what you think of this "journalism". You know, keep his mom and his dog out of it, but please feel free to let him know what you think of this. It's obviously what he wants.
ALCS LINKS:• That boy who was suspended from school because he had a RayHawk will be on Cold Take First Pizza today.
• Finally. The empty seats covered in tarps at the Trop will be available for games 6-7* or the World Series. How bad does that look on TV?
The caveat is the 5,762 seats that will be uncovered and put into use had been taken out of play for a reason.
"Some are obstructed-view, some don't have seatbacks, and they're pretty high up," Silverman said. "But you're in the ballpark and you're there making a difference to the team."
For Phils fans expecting to make the trek down to Tampa, get ready OV on your tickets.
• John Romano says this is payback for the Rays. And he throws his punches right at Big Papi.
• Bob Ryan is one of the best sportswriters in America. He writes today about the youth of the Rays. They aren't just good, they're young good.
• Red Sox Monster asks the question all of Boston is asking: Can the Sox pull the comeback once again?
• WEEI has some good post game sound, including BJ Upton saying he's never heard Fenway that quiet.
RANDOM LINKS:• The Flyers lost, and it's the worst start since 1995. Wow, it's only been three games, right?
• The Cowboys lost Pac Man for a few weeks, maybe forever. But they got Roy Williams. I wonder if he'll teach them the motion offense.
• No moves for the Birds, other than Tony Hunt being cut. Let the questioning of personnel decisions...continue!
• Speaking of football, I interviewed Steve Sabol of NFL Films for yesterday's show. Great history lesson of the game, including the real story of "The Frozen Tundra." Turns out, Lombardi hated the term. Great stuff.
• A former Marine was arrested for the shooting of the dad on I-76 the other day. Christian Squillaciotti, an out-of-work sheet metal worker, was charged with two counts of attempted murder, aggravated assault and other offenses, police said. Honestly, think about crazy nutjobs like this next time you cut someone off or dare think about yelling at another car.
• Last, there is a debate tonight. People are starting to wonder if this is McCain's last stand. Come on...we all know it's going to be 51-49 someone on Nov 4. This polling crap is stupid.