In September of 2015, soon after the move to Hønefoss, I had spoken with Aaron about future options. I told him I wanted to get back to the United States. He thought that returning to MLS would be an option. Enough teams still knew me and I should be able to at least get a minimum salary offer to be a squad-rotation guy. "Great, make it happen," I told him. "But I don't want to go into preseason on trial. It has to be a firm offer."

He was confident enough about MLS that I didn't pursue other options. I waited for his phone call. In September he said it probably wouldn't come until November. When I called to check in around Thanksgiving, he said to be patient; teams usually fill in the lower-salary Americans at the end. He didn't expect an offer before January.
In early December, a friend of mine, Corey, asked where everything stood. When I told him I hadn't heard anything, he asked if he could help. He was old buddies with New York Red Bulls technical director Ali Curtis, and offered to shoot Ali a text for me. I told Corey not to worry about it, that Aaron had assured me he would talk to all of the teams in the league. "I appreciate your willingness to help, man, but don't use the capital." Eager to lend a hand anyway, Corey dropped it into the conversation one day when he and Curtis were catching up. Curtis jumped at the opportunity. He extended an offer for me to come to the Red Bulls preseason camp in January for a tryout.
As appreciative as I felt toward Corey, I couldn't help but be annoyed. Aaron had said he would check with everyone. Why was this the first time Ali was hearing I was available? Who else had Aaron not contacted? I never mentioned the Red Bulls opportunity to Aaron, nor called him out on it. Aaron and I had become friends and I felt bad getting upset with him. Even though my agents were supposed to work for me, I always felt uncomfortable telling them what to do. Of all the people I've stood up to in my career, I always felt weak when talking to agents.
I thanked Corey for the connection, but told him I would have to think about it. I wanted to stick to my "no preseason trial" game plan. For years I'd seen players go into an MLS preseason camp and get dragged along for six weeks only to be released at the end. Trialists act as backup options while the team executives look around the world to find someone better. I get that you need to grind and put away your pride to survive in this business, but I had been toyed with enough in Dallas and felt averse to letting a team have the power. Plus, even if I made the team, I would be a substitute fighting to make the 18-man game-day roster, and after being a key player during the last few seasons, the thought of sitting on a bench again made me sick. Either the team wanted me enough to sign me or I wouldn't want to be there anyway.
G/O Media may get a commission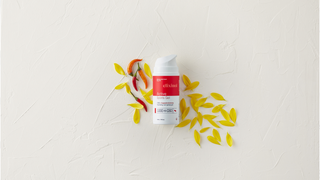 To force Curtis' hand to get a firm contract offer, I told him that I was planning to go on trial with DC United, though DC had made no such offer, hoping Curtis would feel the pressure and offer me a contract. It was the first bluff of my business life. He didn't take the bait.
As the end of December arrived and a firm MLS contract hadn't come, I started to come to terms with the Red Bulls option. Despite Aaron's optimism that something might still materialize, I could look at the rosters around the league and see there wasn't any room for me. And since we'd assumed an offer would come, we didn't look at other leagues or other countries. Without any other options, at the turn of the year, I had planned to call Curtis and accept his offer. I just needed a couple nights to sleep on the decision, so I pushed off the call a couple days.

The week after New Year's, I got a hotel room in suburban Philadelphia to train with other pros in the area. We had a core group of players that had done off-season training together for the previous six years. We would meet three or four days a week and play 6v6 and do drills. A few days after New Year's we were doing a crossing and finishing drill. A ball got whipped in from the right and as the ball approached me at knee height, I hopped up a few inches to meet the ball with the inside of my right foot. As I came down, I landed awkwardly on my left foot. The ball flew past the goalie into the net, but I could feel the back of the sole of my foot jam into the turf and the instant stab of hard, tingling pain. I hobbled to the sideline. After a couple of minutes, I hopped back in line and took a few more reps, doing my best to adjust my body to deal with the pain, but eventually told the other guys that I needed to step out. I couldn't even touch the foot to the ground without excruciating pain.
I figured it was a spontaneous ache that would be gone by the time Red Bulls camp started in 10 days. But the heel didn't improve by the next day. It had gotten worse overnight. I couldn't put any pressure on my left sole at all. I had to hobble on my toes. Throughout the ensuing week I expected to wake up and feel the muscle relaxed, but every day it remained tight and unusable. Walking was a chore, running unbearable. My workouts for the first few days included walks to the ice maker in the freezer. The fluke injury couldn't have come at a worse time.
Unable to move faster than the grandpa pushing his cart next to me at the grocery store, I had to call the Red Bulls and regretfully decline.
Throughout my whole career I had been afraid to go to a team on trial. I always took the safe bet and guaranteed contract. I returned to Dallas instead of waiting to see what could happen in Sweden; and when I left GAIS to move to Norway, I took the guaranteed option at Baerum instead of taking an option to go on trial with a bigger club. I didn't want not to make the team and be left without a contract at all. Or, at least, that's the reason I gave myself. Really, I didn't want to experience the feeling of rejection and failure. I dreaded having to tell people, "I didn't make it," and then see the look in their eyes.
Now, though, I'd finally moved past those insecurities, and I suffered a fluke injury.
A few hours after I called the Red Bulls, Aaron told me he hadn't received any interest on his end, either. My reaction paralleled indifference.
---
I took the next few days off my feet. I sat on the couch and binged through House of Cards with my dad. When the foot recovers, I told myself, assuming it would just take a few days, I'll start to look again. Since I couldn't play, I wouldn't let myself stress about being unemployed.

At the end of my week off, my foot hadn't improved much, but I had to start making moves. I asked Aaron to evaluate the options abroad. He put out feelers in Belgium and the Netherlands. I also talked to a new agent about potentially going to Korea.
I didn't feel completely comfortable reaching out to new agents. Aaron had been my guy for the five years since college, but I didn't know what choice I had. When I learned he hadn't reached out to the Red Bulls, I realized I had to be more proactive myself.
An old teammate from Dallas said an agent had just reached out to him about possibly playing in Israel. "You should give him a call," he told me. "Your dad is Jewish, right? So you could qualify as a domestic player. No harm in making the call." I wanted to correct him and mention that actually there could be a lot of harm in moving to Israel, but I didn't want to sound like that guy. I took the number.
Israel, huh? Screw it. Why not?
I had run out of ideas. I was tired of sitting around waiting for Aaron to call. There are few things worse than sitting around waiting for the phone to ring.
I called the Israel agent, Leo. No answer. I left him a voicemail. For years, I was scared to cold-call people out of the blue like that. It always seemed so lame and desperate. In the weeks after Aaron said an MLS offer would not be coming, though, I developed a resilience. I called a few new agents to see if they had any options I could pursue. "I don't have any leads," I told them. "Is there anything you can do?"
I had always assumed such a plea would make me seem weak and inferior. In reality, though, it's a sentiment most people understand and appreciate. Most people have felt a desolate, hopeless feeling at some point. They understand the fear that comes with it and want to help in any way possible.
I even called a couple of Norwegian teams. "I'm available, any interest?" Nothing panned out, but it felt liberating to be able to shed my pride and go for it. You learn that "No" isn't such a bad word after all.
Within moments after finishing my message on Leo's answering machine, he was calling me back. He said he would reach out to his contacts. He was excited, energetic, optimistic—three traits I had forgotten over recent weeks.
Later in the day he called back and said he might have something for me. I should start to get my stuff together to register for an Israeli passport. With an Israeli passport, I could get a roster spot as a domestic player rather than a foreign player. Each team only gets five foreign spots, so it would be much easier to get a roster spot as a domestic player.
I didn't mention to Leo that I couldn't run or play soccer or even really walk at the moment. It had been a couple of weeks since I had picked up the injury, and I assumed it would certainly be only a matter of days until it healed anyway. I figured it would be mostly mended by the time anything materialized on Leo's end. Plus, I've always been tough and able to play through a little pain.
Leo told me I needed four things to earn an Israeli passport. First, I had to secure a letter from my local police department declaring, essentially, that I wasn't a criminal or menace to society. It was simple to get. I called my local police department and within hours they had the form signed and ready for pickup. It used the words "upstanding citizen."
Second, I needed documents proving that I had Jewish roots. Under the Right of Return in Israel law, anyone of Jewish ancestry can live in Israel and qualify as Israeli. I emailed my aunt and uncle to ask if they had any old documents stashed away; I bought a membership to Ancestry.com and scrolled through every family tree I could find; I Googled every word that related to "Ellis Island Jew" that I could fathom. Much to my surprise, however, there isn't just a form on the Internet that declares one as "Jewish."
In the end, we settled for documentation that showed my dad's grandparents had emigrated as children from parts of Russia that were home to Jewish populations and that their native language was Yiddish. Who would speak Yiddish if they didn't have to?
As I worked to get all of the paperwork together, Leo hustled to find me a team. He called me multiple times a day to give me an update, sometimes with good news or sometimes with bad news.
"It could happen at any second. Keep your bags packed."
Our third of four missions in Operation Make Bobby A Jew was to get my birth certificate verified from the Israeli consulate. We drove two hours to Philadelphia to go to the Israeli consulate. I don't know why I thought that would involve walking up to a desk and getting a stamp. If you ever want to understand the seriousness of Israeli history, try to go to an Israeli government office.
I walked into the building, a giant skyscraper in downtown Philadelphia, and went to the front desk.
"May I speak to the Israeli consulate, please?" I asked, smiling, realizing I didn't actually know what a consulate was.

The man pointed me to another desk down the hall. I walked down and asked the same question.
The man behind desk number two did not show a smile. "State your business."
I explained my dilemma. He seemed disinterested. "I need a stamp," I whimpered.
"Passport." I handed it to him. "Take a seat."
I walked to the chairs in the nearby lobby and waited.
After 10 minutes, the man summoned me back to this desk. He asked me a list of questions, completing a background check.
He walked from behind the desk and took me to a separate room. He told me to empty my pockets and put my belongings in the locker. When I'd finished, he patted me down.
Upon deeming me weapon-free, he put me into the elevator and hit a floor. Do I say thank you or ... ?
When the elevator stopped, I stepped off into a beige hallway. Totally empty and silent. I walked toward the main hall and peeked around the corner. There was a glass door up to the left. I approached it. A man in a suit with a bulletproof vest over his shirt motioned for me to enter.
"Mr. Warshaw?"
Hoping there was another Mr. Warshaw in the hallway but realizing there probably wasn't, I nodded my head and walked into the room.
It was a tiny room, no more than 300 square feet, the walls still beige. The only three things in the room were the man, a metal detector, and a conveyor belt similar to the security line at an airport. The man asked me a new set of questions, though they were very similar to the original questions from downstairs. He asked me to empty my pockets and put my belongings on the conveyor belt. I held out my birth certificate to signal I had nothing left in my pockets from the first search they had conducted downstairs. He nodded his head, gesturing for me to walk through the metal detector. As soon as I made the two steps through the archway, I realized I had to go to the bathroom. I pondered if peeing myself was better than speaking more words than required.
On the way to the restroom, I got lost in the hallways, the most quiet and beige place I had ever seen, and a voice came over the intercom. Someone had noticed that I had gotten lost. "Up the hall and to the right."
When I had returned back to the small security room, the man asked me to walk through the detector again—as if they had taken their eyes off me—and finally pointed me to the second door in the room.
The next room, smaller than the first, had two bank teller windows just inside the door, except the protective glass was very clearly not the same glass as at my local Wells Fargo.
Do I really want to play in Israel that badly?
I tried to explain several times to the two women behind the glass what I needed to get done. The women said repeatedly that they couldn't do it. They weren't allowed to touch any paperwork that wasn't Israeli issued. "But they told me I need it."
Apparently, as I later learned, I just needed a valid American birth certificate. The previously described stamp comes standard on all US birth certificates. Getting the instructions passed from Jewish soccer club to agent to me made some things get lost in translation.
So this would be life in Israel, huh?
The fourth and final task, beyond the documents and stamp, proved to be the toughest to secure. I needed a letter from a rabbi vouching that I was Jewish. My father is culturally Jewish, a proud defender of Jewish history and the Jewish state, though I'm not sure he ever realizes the vigor he imparts into the conversation. My dad constantly reminded my brothers Chris, Andy, and me of the torch we carried as Jewish men, always using the line, "You know, if we lived in Germany in 1940 we would have been in big trouble." But my father is certainly not religious. He loves the old adage: "There isn't a God that would have let the Holocaust happen."

We never attended synagogue (or church for that matter), so we didn't have a rabbi in our life to call. And rabbis aren't usually down to vouch for a person they don't know. Central Pennsylvania—Pennsyltucky, as it's affectionately called by many—doesn't exactly have a lot of rabbis to begin with.
I called my Jewish friends, and friends of friends, and even one friend of a friend of a friend, all over the country to get in touch with rabbis. I needed to find one who would accept my level of Jewishness, which didn't extend much past my bushy eyebrows and father's stories. Several rabbis acknowledged that by their view I qualified as Jewish because of my heritage and I should be accepted as Israeli. Jews, I found, are pretty eager to add anyone to their kinship. The rabbis were all so warm and empathetic. But they simply didn't feel comfortable signing a document they had never seen before. One warned me, "You know if I sign this, you might get called up to the Israeli army at some point, right?"
Cross that bridge when it comes.
I was one step away from getting everything I needed; one step away from qualifying as Jewish and Israeli; one step away from a nice career move. I called rabbis in New York, California, Maryland, and Iowa. Iowa! All loved the idea, but none knew me well enough to help.
Eventually someone recommended we find a reform rabbi. I had no idea how a reform rabbi differed from a regular rabbi, but a quick search through my newly purchased Idiot's Guide to Jewish Spirituality made it clear. Reform rabbis often have a less strict definition of traditional Jewish tenets. We typed "reform rabbi America" into Google and found our man. He had no problem signing off. He was excited to have another young man join the Israeli ranks and get in touch with his Israeli roots. "No matter how Jewish you feel now," he said, "it will all change when you spend time in Israel."
So I packed my bags and waited.
At noon on a Friday I got a text from Leo with salary terms from Maccabi Netanya, a team in the top Israeli league. I agreed—I didn't know anything about the team or the relative worth of the deal I had just agreed to, but it was more than the goose egg I was currently making—and waited to hear back. The team didn't respond for two days. Nada. Again, no news equals bad news.

On Sunday Netanya finally responded. They said that they wanted to see me before they signed me. They wanted me to do a quick trial before we signed the paperwork.
"What happened to our agreement?" I asked Leo.
"It's just a formality," he said confidently. You don't spend that money on a next-day plane ticket from North America to Asia unless you're serious. Plus, the transfer deadline closed in two days so they had to act fast.
I flew out of DC on a Sunday night and arrived in Israel at 4:00 PM on Monday. We were scheduled to arrive at 2:30, but a woman got sick so we had to detour into Cyprus for her to receive medical attention. I usually don't mind roundabout travel like that and only consider it an addition to the adventure. I had a slight panic attack, though, when I realized I was flying into Israel and Israel doesn't have the, um, calmest countries surrounding it. Where is Cyprus? Are we going to have to enter Turkish airspace now? Doesn't Turkey shoot down unknown airplanes? I opened the magazine in the seatback pocket in front of me to check the map. Is Cyprus near Syria? Where the hell is Cyprus! Ultimately we landed just fine and I figured it could only be easy going from here.
Leo picked me up at the airport. He was stressed and needed a phone charger. He'd been on the line all day. He had another player that was scheduled to fly in to sign with Netanya as well, but he never arrived. When the player showed up at the New York airport for a midnight flight, the machine wouldn't let him check in. Netanya had cancelled his flight. Apparently Netanya tried to cancel my flight, too, but got to it too late. The team, he said, was trying to back out of both deals because they couldn't afford the wages.
Earlier in my career I would have been pissed or disappointed. But I'd come to accept that strange, uncontrollable things happen in the profession. The first few times they came about I got angry, but at some point the mind gets used to the pattern.
"I don't understand why they flew me in at all," I said to Leo.
"Me either, but we will see how the week goes."
From the airport, we went to dinner and then Leo dropped me off at the hotel.
I got a call at 8:30 the next morning. "Wake up!" Leo yelled into the phone.
"Huh?"
We had agreed on a 2:00 PM pickup for a 4:00 PM training session with Netanya.
"Shit happened over the night. You are going to train with Hapoel at 10:30."
I got up and went downstairs to grab breakfast. It was a spread with the usuals—eggs, toast, pudding, herring—but everything looked a little different. I ended up having a spoonful of eggs, which had water dripping from them for some reason, a cup of pudding, and a croissant. I'd never had a cup of pudding and croissant before training before, but it seemed safer than the herring—and a guy needs calories before running.
I got in the car and Leo told me that the transfer deadline was at 7:00 PM that night. "Netanya isn't going to work out, but Hapoel Tel Aviv has a foreign spot open," Leo explained. "Hapoel has someone lined up, but if it doesn't work out, they will sign you. Long shot, but crazier stuff has happened."
I didn't respond, unsure of was taking place, but also not caring that much.
"What a story it would be," Leo finished.
Hapoel training ended, and I had lunch with the team. I sat next to Aaron Schoenfeld at lunch, another American who had gone through the same process with Leo and had recently signed with Hapoel. We told stories about our MLS days, laughing about how the hell we ended up eating lunch together in Tel Aviv.
I still had no idea what was happening. What am I doing here? Leo wasn't in sight. Am I signing? Am I not signing? I was talking to Schoenfeld, pretending like the world was normal. Where's Leo? I don't even know the coach's name.
Leo finally appeared around 2:30 p.m., after I sat with Schoenfeld for an hour and spent another hour alone in the locker room.
He was on the phone, but held it down and put his hand over the speaker, "Bobby, let's go."
"Huh?"
"Another team wants you."
What about Hapoel? So, no Hapoel? Apparently the other guy had passed his medical.
We hopped in the car and rushed for the 45-minute drive to the latest team, Kfar Saba. They had a foreign spot open and they needed a defensive midfielder. I wasn't sure why I went through the trouble of calling 12 rabbis if I was going to sign as a foreigner anyway, but while speeding down the highway didn't seem like the right time to bring it up.
Kfar Saba called while we were on the drive and said I needed a medical. Leo started calling local doctors frantically, trying to get one of them to fit me in immediately.
A call came into his phone. "Shit," he whispered to himself. He told me I needed to pull up my old contract to prove that it was over and I was currently free. I also needed to get a hold of my ex-club, Hønefoss, and ask for my player card, officially known as my International Transfer Certificate. So I started texting and emailing and calling people at Hønefoss and around Norway.
When we were five minutes from the team's facility, Kfar Saba called and canceled the deal. They said they couldn't take the risk of signing a player they had never seen. A fair point, but depressing nonetheless.
By now it was 4:30 PM, and Leo had texts and calls coming in every second. He had called every doctor in the area and every friend in the country to help him find a doctor in the area. He had pulled off to the side of the road, which was really just the sidewalk because apparently that's how Israelis roll. I think he partially needed the break from driving just to focus on his phone and partially needed a few minutes to unwind from the whirlwind.
Leo apologized that the deal didn't work out. He understood what it was like as a player to get your hopes up only to have them dashed.
We called it a day and went to run some errands. I was walking through the bread aisle alone, meandering aimlessly, simply perusing to see what an Israeli supermarket looked like. Leo started walking toward me from the end of the aisle. "Hey, we should get you your medical just in case."
I had learned to stop asking questions at this point.
We hopped in the car and drove to the doctor's office. Leo handed me some shekels, Israeli dollars, for the payment. I went in and got a medical test, running on a treadmill with some monitors attached to my chest. All clear.
I walked out and Leo was parked in front of the door with the engine running.
We drove for 10 minutes before I questioned where we were going.
"The new team said to come in just in case."
"What?"
"Five thousand a month plus apartment and car."
"You agreed to terms?" I asked. "What team is this? I don't even know where we are going. Where are we going? What city is it?"
I Googled "Kfar Saba" as fast as possible, partly trying to figure out what kind of team and town it was, but mostly to make sure it was not on the Gaza Strip.
"You just need to get the paperwork from Norway," Leo added at the end. "We need it by midnight tonight."
I started emailing everyone at Hønefoss or anyone who might be able to get me in touch with the Norwegian Football Federation. At 5:00 PM everyone in Norway was already out of the office and at home with their families, so we couldn't just call the main office. We needed to get someone's direct mobile. I finally got through to someone. He sent the papers.
We arrived at Kfar Saba's headquarters at 6:30 PM. Thirty minutes left before the deadline. Leo went upstairs and I stayed in the lobby.
6:40.
6:45.
6:50.
Leo still hadn't come back down.
I wasn't sure if I was worried or relieved.
6:55
:56
:57
:58
:59
7:00
Leo walked out of the elevator. "Not enough time. Deadline's passed."
The guy from the club hadn't shown up yet. He was stuck in traffic. We sat in the lobby for five minutes until he arrived. He apologized, looking exhausted from the day.
We drove off and got dinner. The next day I woke up and could barely get out of bed, my left foot unable to sustain any pressure. My heel didn't appreciate the weight of my studs digging into it the previous day. Maybe it's better the whole thing didn't work out. It would have been pretty awkward telling a coach the day after I signed that I need a couple days off.
My flight home wasn't for two weeks. I had 13 days in Israel to hang out. Netanya canceled my hotel reservation, but Schoenfeld let me stay in his apartment with him. We went to Jerusalem and the Dead Sea and countless coffee shops. I was bummed that none of the teams worked out, but it felt extremely satisfying to stick it to the man and get a free trip to Israel.
---
Bobby Warshaw is a former professional soccer player and current ... well, he's trying to figure that out. After finishing at Stanford University, he played in MLS, Europe, and the USL. This piece is adapted from his new book, When the Dream Became Reality: The journey of a professional soccer player, and the push for meaning, purpose, and contentment. The book is on sale now at Amazon, iBooks, Nook, and anywhere else you like to buy books online. Whenthedreambecamereality.com