N.C. State baseball coach Elliott Avent isn't with his team for this weekend's series agains Louisville, all because he had to fuck up a snake that bit him and his puppy.

According to the News & Observer, Avent was taking Sammi, his 10-week-old puppy, for a walk when the curious lil' pupperoo happened upon a copperhead snake. Since snakes are big jerks, the copperhead bit Sammi on the nose, and then tagged Avent on the ankle.
Avent was able to get himself and Sammi away from the snake before returning to snuff it out with an umbrella. Why did he come back to kill the snake? He was kind of confused:
So Avent went back and hit the snake with a stick. He ended up killing the snake with an umbrella, putting it in a bag and bringing it to the hospital.

"I've watched too many Western movies, I don't know, that's what I thought I was supposed to do," Avent said. "I brought the snake in a bag into the hospital and they were like, 'Get that thing out of here.'"
Avent and Sammi spent a few hours in the hospital, but both are home now and doing just fine:
G/O Media may get a commission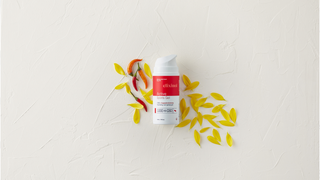 Good dog.
h/t Ben