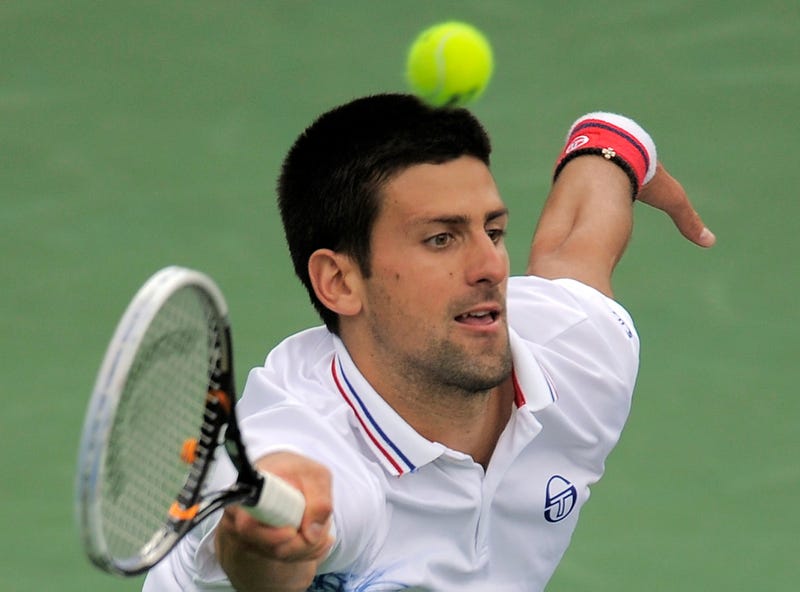 Talented tennis professional Novak Djokovic was just another promising 12-year-old kid in Belgrade, Yugoslavia, when NATO planes started relentlessly bombing the area in the spring of 1999. Over three months time, hardly a day went without something blowing up, and young Djokovic would sleep with his family in his grandfather's basement because it was safer there.
But good news! Intense bombing runs meant no school, which meant more time to do non-school things, like play tennis.
Because we were waking up every single night more or less at two, three a.m. for two and a half months. ... But the best thing about it ... I always try to remember those days in a positive, in a very bright way ... we didn't need to go to school and we played more tennis.
Here's a brief teaser clip of the segment, which airs this Sunday night on CBS.