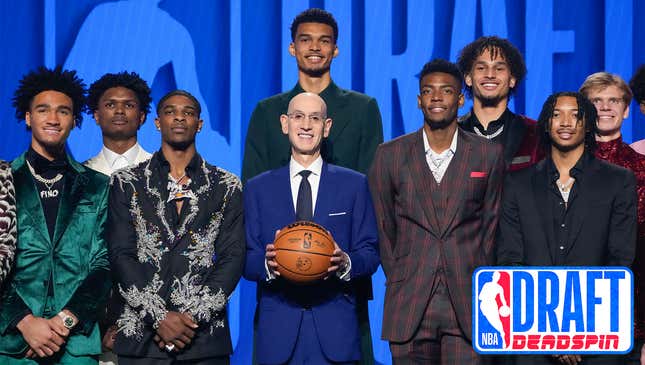 If you're like most underachievers and procrastinators, the letter grade doesn't matter as long as you pass. I've lived most of my life by the mantra that "C's are for degrees" and look where it's gotten me: Writing about sports for living, and passing judgment upon others without retaliation.
So, as opposed to the goody-goodies whose GPAs earned them a job at a place where the production quality disguises the slideshows, I'm giving my NBA Draft reaction to you raw and uncut, like an underground rapper, or a newcomer to OnlyFans.
There's no nuance. Just pass, fail, or incomplete. Did Team A succeed, screw up, or defer? It's for me to decide, and under no circumstance will I compromise my integrity by letting a lifetime of average marks dictate how much power goes to my head during this exercise.