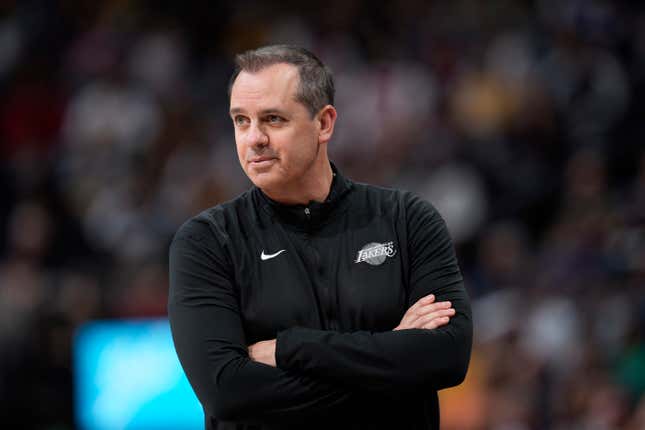 The Phoenix Suns plan to hire Frank Vogel as their next coach, according to ESPN's NBA insider Adrian Wojnarowski.
Can Chris Paul still help a contender? | Agree to Disagree
Vogel beat out fired Philadelphia 76ers head coach Doc Rivers and Suns assistant Kevin Young, Woj said. The Suns recently canned Monty Williams, who inked a record deal with the Detroit Pistons, after losing to the Denver Nuggets in the Western Conference semifinals. Nick Nurse, who is replacing Rivers in Philly, was also a candidate, according to Woj.
Shams is reporting the deal is for five years and $31 million.
"For the Suns, Vogel's connectivity and collaborative approach provided the organization confidence that this could be a long-lasting partnership with staying power," The Athletic's NBA insider wrote.
This is Vogel's fourth head coaching gig
The 49-year-old New Jersey native led the Los Angeles Lakers to a Bubble title in 2020. He was fired last April after L.A. went 33-49. Vogel compiled a 127-98 record during his tenure with L.A.

Vogel also coached the Indiana Pacers and Orlando Magic. Twice with Indiana and once with L.A., Vogel had the Association's top-rated defense, per ESPN Stats and Information.
He previously served as an assistant for the Boston Celtics, Philadelphia 76ers, and Pacers.