Update (November 8): NBA League Pass Broadband is, somehow, even worse this season than it was last year. Scroll down for the full update.
On Oct. 1, thousands of basketball fans received an unexpected email from the NBA that read in part:
Your NBA LEAGUE PASS BROADBAND order is complete. Thank you for your purchase! You have registered for a NBA League Pass Broadband Premium subscription. The subscription fee is $179.00.
"Funny," we said, "I don't recall ordering League Pass Broadband for this season." And we didn't, though some previous subscribers did end up receiving a postcard reminding them that all NBA subscriptions are auto-renew. Even then, as Deadspin reader Matt notes, the URL on the postcard does not actually lead to any links that enable a subscriber to cancel before incurring the full charge for the upcoming season. Once you pay the NBA, you're in for life.
This sort of thing isn't an anomaly, either. NBA League Pass Broadband is a fundamentally broken and inadequate service that rips off basketball fans then refuses to answer their pleas for help. While people like Matt and I can't avoid the $179 already ponied up for this season, hopefully anybody on the fence about subscribing will read this and think better of it. Here's a breakdown of why NBA LPBB is an enormous piece of shit.
G/O Media may get a commission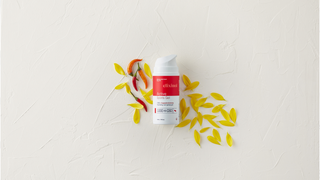 1. The offerings themselves are lousy.
Blackouts for online sports offerings are usually a tolerable reality. For nationally broadcast games on MLB.tv, the blackout period ends as soon as that game is over; you can watch a Fox or ESPN game of the week almost immediately. The same applies for your in-market game. MLS Live and NHL GameCenter enforce a 48-hour blackout for national and in-market broadcasts, which isn't great but at least ensures every regular season game is eventually available online. Even the NFL's Game Pass makes games available for online viewing soon after completion.
NBA LPBB permanently blacks out all national broadcasts (meaning everything on TNT, ESPN, ABC, or NBA TV) and these offerings aren't available elsewhere; any game on a national broadcast (or for your local team!) must be watched live or you'll never be able to see it again. (Good luck calling up archives from last season, too-something easy to do on MLB.tv.)
MLB.tv and NHL GameCenter have also offered your choice of feeds (home or away) for years, along with alternate audio. NBA LP BB offers none of these; if you hate Clippers announcer Ralph Lawler but the NBA provides only the Clips' TV feed for your given game, you're stuck with him.
The NBA also separates its broadband and mobile offerings-unique to any online sports package. While an MLB.tv, NHL GameCenter, or MLS Live subscription will work on both your computer and mobile device (as well as AppleTV and Roku, something we'll get to in a bit) you can't watch games on your mobile device if you only have an NBA LPBB subscription. (You can, however, get a three-for-one if you buy an NBA LP subscription from your cable or satellite provider; I'd actually planned on doing this before finding my noncancelable LPBB auto-renew.) This isn't made particularly clear by the NBA, and they do it on purpose; plenty of us who subscribe to other services just assume a broadband league pass will work on our iPhones. It won't.
On a final note, the actual web player for NBA LPBB is years behind every other service in its usability. The "live DVR" controls are awkward and there's no option to control bandwidth/quality as can be expected on every other service.
2. The service is unreliable.
Subscribers to NBA LP BB can expect buffering unseen since the days of RealPlayer. This is especially true for users of AppleTV and Roku boxes, a product heavily promoted by the NBA but which at many points last season did not work at all for weeks at a time. Apple and Roku were inundated with complaints, though in the end it became clear the NBA was not allocating enough server capacity to accommodate all its users. Video streams would play for a few seconds, then bounce users back to a game select menu. When Daylight Saving Time went into effect in March, it took the NBA a week to fix its servers-meaning games were all shown on a one-hour delay (if you could get them to load at all). As for what happens when you file support tickets about your unusable service …
3. Customer service is nonexistent.
Here's a ticket I filed with the NBA League Pass support team on Jan. 25:
Ticket Information:
Date Created: 1/25/2012 8:33 PM EDT
Summary: Roku app does not work
Details: I use a Roku player to monitor games, and purchased League Pass Broadband because your website informs me I can use the Roku to watch my NBA League Pass Broadband subscription.

Unfortunately, the reliability of your app has been terrible this entire season, and tonight I cannot even get games to load. Previously, games would load but then kick me back out to the "Watch Now" screen. I have been in contact with the very helpful Roku folks who assure me that the problem is on your end, that you are not supplying reliable video streams of the games. Tonight, I cannot get any of the games to even start airing, and this is a significant problem. It is also a problem being experienced by all users on Roku, as you undoubtedly already know. It is not an isolated problem for me.
The NBA did not respond to my support ticket until nearly three months later with the following:
Date: April 12, 2012 9:15:24 PM EDT
To: Timothy Burke

Dear Customer,

Thank you for contacting us about your NBA League Pass Broadband subscription. Your subscription [if purchased through your computer and not through your cable or satellite provider] gives you access to LIVE games on your computer, iPad, Apple TV, and Roku connected devices.

Access to NBA League Pass on Mobile devices (e.g. iPhone, iPod Touch or Android phone) can only be obtained by purchasing a package through your cable or satellite provider or by making an 'In-App' purchase on your device.

We hope this answers your questions. Please let us know if you have any other questions.

Sincerely,

Member Services NBA League Pass Broadband http://leaguepasssupport.nba.com
I replied back that, no, this did not answer my question or even address it. The NBA's response:
Subject: Re: Re: Ticket #7801-5115808 (Roku app does not work)
Date: April 12, 2012 9:45:28 PM EDT
Your email was rejected because the ticket is in the status Solved.
If you have problems with NBA League Pass Broadband, they will not help you-period.
MLS, MLB, the NHL, and even the NFL can offer online video packages that work, are worth their money, and have blackout rules that reasonable-if frustrating-blackout rules. The NBA's video package is junk, and we strongly discourage you from buying it.
Update: A week into the new season, and it's clear things are no better and are in many cases worse than they were last year with NBA League Pass Broadband. The video at the top of the page is my attempt on November 8th to watch video of the November 7th Pistons-Kings game. You can see the video is entirely corrupted and eventually just breaks; loading the game in a networked device starts the video with two minutes left in the first half and crashes out soon after.
This isn't just an isolated incident; users have been reporting issues since the season started. Even worse, users who have managed to get a reply from NBA customer service have been told things like "We don't support Roku" despite the NBA having a web page dedicated to selling you its service on the device. Here's a sampling of reactions from Twitter about the NBA's service: