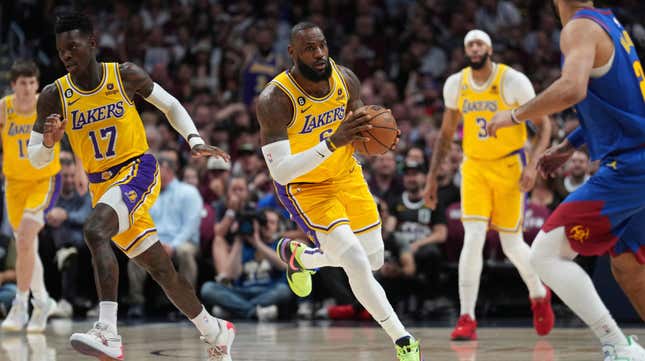 I'm finding it increasingly difficult to cope with America's ongoing nightmare. No, not COVID, though I did just go to a wedding and got the "Hey, heads up, it was a super spreader" text today. That said, I'd let an infected cough in my mouth right now if it meant a Los Angeles Lakers playoff exit as soon as possible. I can't take the narratives or the praise or the Brow any fucking longer.
I need a space to vent, and thankfully so do a lot of the other people who hate L.A. with a searing passion. This collection of Lakers is especially loathsome, and to make matters worse, the front office said it will dole out rings to Russell Westbrook and Pat Beverley if they win the title. The only way I will accept that is if the ring comes with the word "replica" written on the inside.
However, today, I'm going to focus on active members of the Lakers, and rank them according to who I hate the most because I'm too petty to give them an iota of credit.