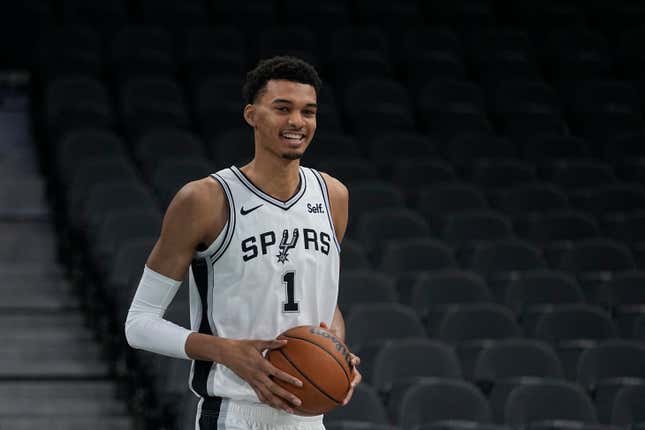 It's like the holy grail of professional sports contracts. The elusive no-trade clause. This stipulation is preserved for a select few, but they almost seem pointless in the NBA. Last week Bradley Beal waived the no-trade clause in his deal with the Washington Wizards to clear a path to Phoenix. He could've orchestrated this without such a clause in his contract.

Is pulling Victor Wembanyama from NBA Summer League the right move? | Agree to Disagree
We see so many NBA stars force their way to any team they want, even without this stipulation in their contracts. It makes you wonder why it still exists. NBA governors (owners) agreeing to keep this clause around is more of a mystery. With the increasing power of players over the past couple of decades, with, or without the no-trade clause, you've got to wonder if we've seen the last in Beal's current deal.
Is Wemby next?
If anyone is a candidate for a no-trade clause, it's the No. 1 overall pick in this last week's draft, Victor Wembanyama. The precedent is already set in San Antonio as David Robinson and Tim Duncan both had no-trade clauses during their Spurs careers. If Wembanyama lives up to the hype as advertised, he'll likely be in line for one in the future.
By the time Wemby is eligible for a new deal in a few years, the no trade could be obsolete.
Although it is San Antonio, the better Wembanyama plays, the more power he'll yield, especially once Gregg Popovich retires. Coach Pop runs a tight ship, but he'll be gone eventually. The NBA is the most player-friendly league among North America's four major pro sports. If Wemby becomes the star projected, he'll be running the Spurs within the next five years. This doesn't mean he'll abuse that power like some, but he will have more influence than any San Antonio star before him.
The need for this clause seems to become less relevant every year. If you're considered one of the elite players in the game, you can always make moves upon request. Kevin Durant and Kyrie Irving were both able to get out of Brooklyn this year without much pushback. That was a somewhat unique situation (especially with Irving), but elite players usually get their way if they put up a fuss for long enough. You'd have to think that owners would do away with them eventually. Since they end up giving in to player demands anyway. It's rarely a matter of if but when the star gets his way.