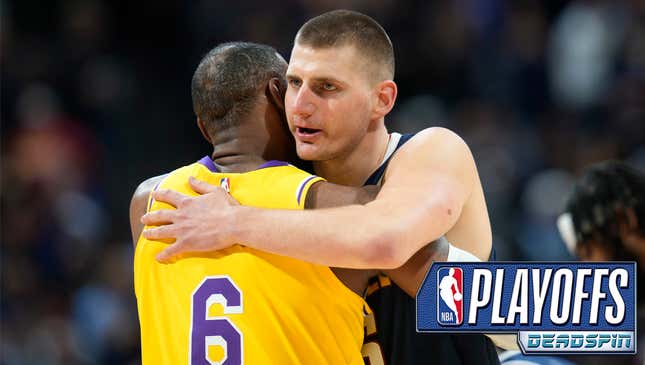 We did not get Kevin Durant vs. Stephen Curry in the Western Conference Finals. Instead, the participants in the series are the best teams in the conference — the Denver Nuggets and Los Angeles Lakers.
With LeBron James back in the conference finals for the first time the series is at its proper spot on the sports calendar since 2018, many sports fans are about to be introduced to Nikola Jokić. The 2021 and 2022 MVP is a recognizable name, but far from one of the faces of professional sports. Not only does he play in Denver, but most of his local fans can't even watch him play due to a disagreement in the thriving industry of cable television.

Playing against James, I hope Jokić is aware that after this series his face is about to become significantly more recognizable not only in America but across the entire world.

This is arguably the most intriguing matchup of the 2023 NBA postseason, and also a recent conference finals rematch with the main characters still in the same jersey. So let's go over some of the most important storylines.