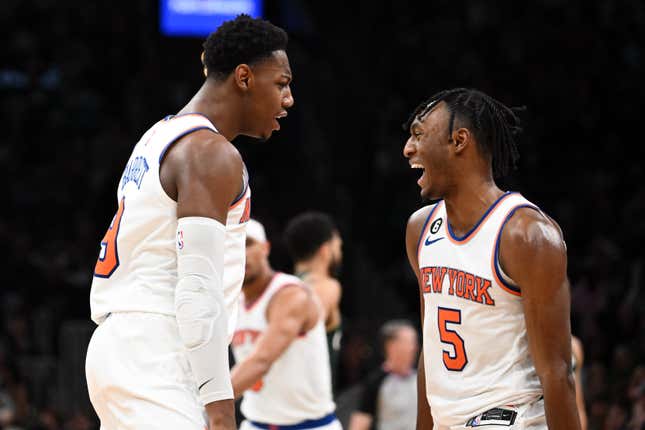 Bing-bong, bang-bang, pick whatever onomatopoeia you desire to properly emphasize the 2022-23 New York Knicks, as long as you acknowledge that this team is for real. They have won nine games in a row and are 4.5 games ahead of a play-in tournament appearance.
The Knicks defeated the Boston Celtics in double overtime on Sunday night. It was their second victory against the Eastern Conference No. 2 seed in less than seven days.
Flex scheduling will have the Knicks playing in some intriguing nationally televised NBA matchups that sports fans certainly should watch, amongst others. In the final week before Men's and Women's College Basketball take the main stage, sports fans should appreciate this glimpse of what the NBA has ready for when its playoff curtain drops.
*Disclaimer: There is just over a month remaining in the NBA regular season, and stars are going to miss some games. Tough luck.