The NBA announced in a memo Wednesday evening that Hornets small forward Jeffery Taylor had been given a 24-game unpaid suspension, after he pleaded guilty in late October to misdemeanor domestic violence assault. He was sentenced to 18 months probation. Taylor was arrested in September, and the memo outlines exactly what he did:
Based on the NBA's investigation, the following summary of facts is undisputed. After a night of heavy drinking on September 24, 2014, Mr. Taylor and the woman had an intense and high-volume argument that began in the hotel room where Mr. Taylor was staying, prompting hotel guests to call Marriott security. The argument escalated and resulted in Mr. Taylor shoving the woman in a violent manner into the hotel hallway so that she fell to the ground and struck her head on the opposite door, slapping her arm, and punching a hole in a wall near his hotel room. She had marks on her upper arm and a bump on her head but declined medical treatment.

Shortly thereafter, when Mr. Taylor was arrested by East Lansing police officers, he was belligerent and uncooperative.
Taylor had previously been indefinitely suspended (with pay) by the Bobcats Hornets, therefore missing the first 11 games of the season. The suspension the NBA handed down counts those games as time served, so Taylor will only miss an additional 13 games. He will lose a full 24 game checks, however.
Adam Silver's handling of Taylor stands in stark opposition to how Roger Goodell has handled (and continues to handle) domestic violence in the NFL. Whether purposeful or not, the entire three-page memo is one big shot at the NFL's continued failings. The memo detailed how in-depth the NBA investigated, in marked contrast to Roger Goodell's claims that nobody in the league office saw (or even sought out) the elevator video of Ray Rice hitting his then-fiancée:
The NBA immediately commenced its own independent investigation into the incident. The NBA retained David Anders of Wachtell, Lipton, Rosen & Katz and Martha Stolley of Morgan, Lewis & Bockius to handle this matter. Both Mr. Anders and Ms. Stolley are former prosecutors, and Ms. Stolley has substantial prior experience handling domestic violence cases. Over the course of several weeks, these investigators conducted numerous interviews (including separate interviews of Mr. Taylor and the woman involved in this matter) and reviewed various materials in order to determine the facts.
Before deciding upon a punishment, the NBA consulted with domestic violence experts:
ln the course of the NBA's review of this matter, I received guidance from a group of domestic violence experts: Ted Bunch, Co-Founder of A Call To Men; Linda Fairstein, former Chief of the Sex Crimes Prosecution Unit of the Manhattan District Attorney's Office; and Kalimah Johnson, Founder of SASHA Center, a Detroit-based healing and awareness center focusing on sexual assault.
G/O Media may get a commission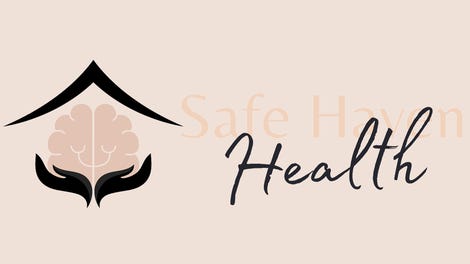 Addiction counseling
Safe Haven Health
The NBA has an internal group—with multiple women!—that assists with issues like this:
I also involved an internal group that focuses on education and counseling of players, including Kathy Behrens, the NBA's Executive Vice President for Social Responsibility & Player Programs; Greg Taylor, the NBA's Senior Vice President of Player Development; and Chrysa Chin, the NBA's Vice President for Player Development; as well as Eric Hutcherson, the NBA's Senior Vice President of Human Resources.
This isn't to say that the NBA is "better" on domestic violence than the NFL. In fact, as Aaron McGuire has persuasively argued, "It's hard to conclude that the NBA is anything if not much worse when it comes to league penalties for non-drug-related criminal behavior [than the NFL]." But what the NBA does have is a new commissioner, and one who seems to have his shit together and understands public sentiment (and basic morality) a hell of a lot better than ol' Rog.
The NBA collective bargaining agreement stipulates a minimum 10-game suspension for any player convicted of a violent felony, but Taylor pleaded to a misdemeanor. In dealing with domestic violence, that is really the biggest issue the NBA—and other leagues—face. How should they handle players before they are convicted, or those who are merely accused but never convicted of violent crimes? Adam Silver has not yet articulated a policy, but the memo makes it clear that the NBA will not continue to operate as it did under David Stern.
While the suspension is significantly longer than prior suspensions for incidents of domestic violence by NBA players, it is appropriate in light of Mr. Taylor's conduct, the need to deter similar conduct going forward, and the evolving social consensus — with which we fully concur - that professional sports leagues like the NBA must respond to such incidents in a more rigorous way.
The full memo can be read below.
Photo via Elsa/Getty