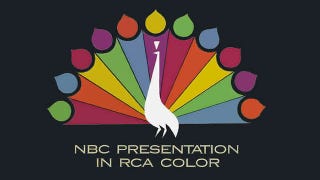 So we now live in a world where not only Major League Baseball draws insane amounts of money from broadcasters (fresh off the lowest rated Game 2 of the World Series ever!) but now soccer too. Fox and ESPN are out of the bidding for the English Premier League and NBC is looking like a winner. Because they paid...wait, how much?
Sources say NBC's bid would pay the EPL around $83M per year, an amount that would more than triple the $23M per year that Fox currently pays. Sources say Fox and ESPN have been told that their joint bid was not accepted. It is not clear if the Al Jazeera network, BeIN Sport, still is in the running. The emergence of NBC Universal as the clear front-runner in this bidding process comes as a surprise.
When the MLB deal came down a couple of months ago (which is worth $700 million a year, less than the NBA's $930 million per year but more than the NHL's $200 million per year deal), some sports media folks started whispering bubble, but surely NBC will say this is justified. After all, they need to fill some hours on its cable channel. And this is the sport with ratings ticking upward every year and you know: It's going to really catch on at some point, right?
ESPN, once the proud flag-bearing broadcaster of soccer in the U.S., loses out again. In 2009, ESPN lost rights to the Champions League. Later that same year, it lost rights to the EPL. And last year, in a move that stunned just about everyone around sports media, Fox outbid ESPN for the 2018 and 2022 World Cup. ESPN will have the World Cup in 2014 and the Euro Cup in 2016 but then what? Will soccer get disappeared by the World Wide Leader, like the NHL?