Duke Blue Devils (22-10) vs. Virginia Commonwealth Rams (27-6)
When: Thursday, 7:10 p.m.
Where: Buffalo
DUKE BLUE DEVILS
1. Duke Green. Not that the .500 record in ACC play this year was a tipoff or anything, but this is one of the youngest Duke squads in history. The only senior on this year's team is Joe Pagliuca, who's seen his minutes steadily decline from year to year: from 9 to 7 to 4 to 2. DeMarcus Nelson, the team's leading scorer, is the only junior on the squad, and after that it's six sophs and six freshmen. Early trips to the Association meant that the starting lineup could have looked like Livingston-Paulus-Nelson-Deng-McRoberts this year, but given that the NBA saved Duke fans another year of Shavlik Randolph in '06, I think that most would agree it evens out.

2. Coach K Prepares You For Life, Coach Dan Brooks Just Wins Championships. We know about Dukies in the NBA. But what about other sports? Duke has five players in the NFL, none of whom were drafted and only one of whom (Ryan Fowler, LB, Cowboys) played a snap last season. Duke also has five MLB players, most notably Chris Capuano, Scott Schoeneweis and Quinton McCracken (still alive... shocking!). The school that once produced Sonny Jurgensen and Lawrence "Crash" Davis (yes, he was real) can take pride in its other main athletic export, however: LPGA players! Brittany Lang, Virada Nirapathpongporn, Candy Hannemann and Kristina Engstrom all have their tour cards for '07, and the Duke women's golf team has won four NCAA titles in the last ten years (including the past two) in addition to 11 straight ACC championships.

3. A Gaudet Record. You may recall the Mike Krzyzewski/Pete Gaudet Record Fiasco of 1995, especially when Billy "Why Is A 700 Year Old Man Still Calling Himself Billy?" Packer frothed over it during a telecast this year in the midst of Duke's longest losing streak in 11 years. Sadly for Duke haters, much of the conventional wisdom regarding the case is faulty; the record decision was made when the team was 9-3 before Gaudet had even coached a game, so you'll either have to chalk it up to a premonition on Coach K's part, an evil NCAA conspiracy (so the most famous coach in college hoops can't just say "go back and change it?"), or just the usual standby: Satan. But where, you may ask, is Pete Gaudet now? He parlayed 12 years on the Duke bench into... the video coordinator position for the OSU women's hoops team. I am in no way judging that career choice. — Matt DeTura
VIRGINIA COMMONWEALTH RAMS
1. Like Father, Like Duke. Gerald Henderson Jr., he of the face-breaking adamantium elbows, is the son of VCU alum Gerald Henderson (fancy that!), the best NBA player to come out of the Commonwealth. We can only presume the elder Henderson acquired the How To Land Your Ulna Bone On The Bridge Of An Opponent's Nose With Devastating Results style guide while winning an NBA Championship with the 1990 Bad Boy Pistons and subsequently passed them down to his eager protege/son, not yet even three years old at the time. Speaking of Duke — and since we put our headline-eggs in the Duke basket — this all comes semi-circle in noting that Duke alum Jeff Capel(the III) coached VCU for four years prior to current head coach Anthony Grant, never winning fewer than 18 games. Last year Capel left VCU for a coaching job at Oklahoma one month after signing a six-year contract. What does it all mean? Never trust a Blue Devil.
G/O Media may get a commission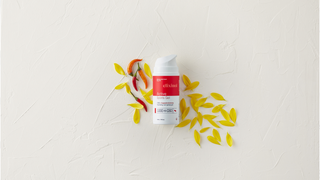 2. VCU's Gonna Get Medieval On Your Ashe. Speaking of broken bones and style guides, VCU doesn't have a football team, but Robert Lanham, author of The Hipster Handbook and a VCU alum, tells us the school does have a "medieval club" where students practice their jousting in full armor (good Knights-in-Shining-Armor are so hard to find these days). Epic scrimmages take place on the grass beneath a statue of Robert E. Lee on Monument Avenue, a street decorated with a collection of enormous bronze statues celebrating a handful of civil war "heroes." The other statues include Stonewall Jackson, J.E.B. Stuart, Jefferson Davis and perhaps most appropriately, deceased tennis pro Arthur Ashe.
3. Winning At Home Is All About Defense, Rebounding and Fresh Organs. Wiki tells us VCU is home to the nation's oldest organ transplant center. The records tell us that VCU has been one of the best home teams in the country, going 98-19 since they opened the Stuart C. Siegel Center in 1999. Coaching probably has a lot to do with the Rams success at home, but we also think the school is just loaded with heart. — The Assimilated Negro
Join The Deadspin Pool!
Deadspin Printable Bracket [PDF]
Complete NCAA Tournament Schedule