ESPN's Chris Haynes is reporting today that Nerlens Noel will sign the qualifying offer to stay with the Dallas Mavericks, choosing to become an unrestricted free agent in the summer of 2018 instead of signing what he apparently believed was a below-market long-term deal in restricted free agency this summer. Someday this gambit will be known as the Greg Monroe, if it isn't already. You have to hope this will work out better for Noel than it did for Monroe.
Nerlens Noel has already had a very weird basketball career. His draft stock slipped when he suffered a torn ACL against Florida during his one year at Kentucky, and instead of going first overall, as expected, he went sixth, to the New Orleans Pelicans. He was then traded, on draft night, to the Sixers, in what could be considered the first move of Sam Hinkie's Process—Noel to the Sixers for Jrue Holiday and Pierre Jackson, in a trade that, incredibly, also sent a first round pick to the Sixers.
The knee injury cost Noel his rookie season, and, to date, he has still not played a full 82-game season. His time in Philadelphia mostly sucked—in this way he is exactly like everyone else who has played for the Sixers since that fateful draft night—as the organization surrounded him with men who could charitably be described as "projects" and "trade assets." They also made a habit of drafting other potentially foundational big-men—Joel Embiid in 2014, and Jahlil Okafor (God, remember him?) in 2015—who would need the same minutes that Noel would need, and at the same position, in order to reach their potential. This did not always sit well with Noel, as you would expect.
The trade to the Mavericks was supposed to be the big release for Noel, a chance to get out from under the minutes crunch in Philadelphia and onto a serious team, making a serious, annual push to contend for a playoff spot in the loaded West. And Noel played pretty well in Dallas, putting up nine points, six rebounds, and two combined blocks and steals in about 20 minutes per game, on 60.6 True Shooting and 17.6 Usage. His per-36 minutes numbers were those of a very promising young center.
You'd have thought, during the insane 2016 offseason, that Noel would eventually, almost by default, be worth a near-max contract as a restricted free agent in 2017. You would've been wrong! The salary cap didn't rise anywhere near as dramatically again this summer, and fewer teams had cap space, and center, unexpectedly, has become the most over-supplied position in the NBA, as teams move more and more towards small lineups and spacing, and big men who can't spread the floor or defend on the perimeter fall out of favor. Noel is a big man who can defend on the perimeter, and he's a wonderful rim protector and rebounder, but there weren't many teams with cap space, and there were even fewer teams with cap space who could afford to offer a max deal to a restricted free agent, and there were even fewer of those teams who would've realistically considered doing that for a center. This left Noel negotiating with the Mavericks with virtually no leverage.
G/O Media may get a commission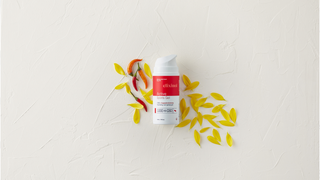 The Mavericks reportedly offered Noel a four-year, $70 million contract at the start of free agency, but that would've been a bitter pill to swallow a year after veteran stiffs like Timofey Mozgov and Ian Mahinmi signed similar deals, and in the same summer in which Otto Porter received a four-year, $106.5 million contract offer from the Brooklyn Nets. Noel apparently didn't want it, but what is a restricted free agent to do, when his team has already tendered the qualifying offer?
Well, what Noel has done is bet on himself, and sign that damn qualifying offer. It will pay him a paltry $4.1 million in the upcoming season—a meager sum for a rotation player, and an almost unimaginable bargain for a talented 23-year-old starter. But this means Noel will hit unrestricted free agency next summer, whereupon he will be free to negotiate a long-term deal with any NBA team, without the possibility of a contract match looming over everything. It also means Noel is in a weird spot: he needs to play and play well for the Mavericks in order to make this gamble pay off; he needs to stay healthy, at all costs; and he needs the Mavericks to give him the same opportunities they'd otherwise have given him if he were locked in as their long-term starter.
The truth is, this, too, is an unfortunate side-effect of the multi-year tanking project in Philadelphia. Noel was well on his way to earning—earning, through the quality of his play and the arc of his development—a fat payday upon the conclusion of his rookie contract in Philadelphia. But the Sixers, in treating him purely as an asset, and in accruing players primarily as assets, without regard to fit or overlap or wins, made his production meaningless, and his potential expendable, such that he was deprived of opportunities to play meaningful basketball, and then ultimately deprived altogether of playing time. What lost Noel his playing time in Philadelphia wasn't his play, it was the asset collection strategy of his team's general manager. The Sixers are hoping they were right to bet on Joel Embiid, and right to prioritize his development over Noel's, but that is still very much up in the air. Noel's development and future were caught up in that bet, and he was left with 22 games to prove his value in Dallas.
Noel will still be the very best center option for the Mavericks, and with a young core of Dennis Smith and Harrison Barnes coming together, you have to think they'll still be the favorites to sign Noel next summer. But this is the risk restricted free agency forces onto young players—they can take a deal that is weighted down by artificial pressures on their market value, or they can bet on themselves. Noel chose the latter.