I went on a five-day Kid Rock-themed cruise for GQ, which you can read all about right here. And if you read that article and you're all like, "Rednecks and Kid Rock music and confined spaces at sea? THAT'S FOR ME!," I must warn you that these cruises are NOT all-inclusive. You pay for booze, amigo. The only free booze we got was a "Sailaway Shot" of Jim Beam when we left Miami. The Filipino staff came pouring out of the employee area with three THOUSAND shots of Beam for the passengers. I'd wager that half of them were spilled. Some people eventually ran up bar tabs that exceeded their fare. It's not hard to do.
As with most any feature I do for GQ, there were a whole shitload of extras that couldn't fit into the final article. We'll run most of those at GQ.com tomorrow, but here's a sample platter of a few of them:
• NEVER get arrested on a cruise ship. I was told it was a jailable offense to leap over the side railing (which is shockingly tempting to do while drunk). I pictured the ship's brig as an old-school jail, with bars and a sunny bailiff and a tin cup you can rattle. It is not that. It's a tiny room with NOTHING. I stepped into the cell on my tour of the ship and they joked about closing the door and—deep down—I freaked out that they would and that I'd be trapped. It's that kind of place. Do not go there. Ship officials can also decide to lock you in your cabin for the remainder of the voyage. That's way preferable.
• The infirmary wasn't much better. It was also located in a windowless area. A hospital is depressing enough. But a hospital at sea is even worse, I assure you. Sixthman, the company that organized the cruise, holds a Turner Movie Classics Cruise in addition to their slate of rock cruises, and I was told that Mickey Rooney once saw the inside of one of these infirmaries. You don't want to be down there while Mickey's getting his dialysis. Total buzzkill.
• Some of the staff aboard the Norwegian Pearl were either really dedicated to service or were just desperate for ways to amuse themselves, because when our photographer Andrew Hetherington returned to his cabin one night, he found THIS hanging from the ceiling.
G/O Media may get a commission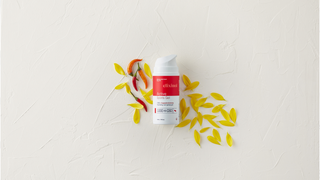 That is a monkey festooned out of a towel. I have no words. It's its own story.
• Wanna get married on a Kid Rock cruise? Please know that the ship's route and ports of call are ALWAYS dependent upon good weather. I'll have Kid Rock explain what happens when that isn't the case. "The first year, we were supposed to go to Grand Cayman, and the weather was really shitty, so the captain said, 'We're going to the Bahamas. At least we'll be able to get off the boat there.' He's says to me, 'Do you want to tell everyone?' So in the middle of that kick-off show, I scream, 'Does anyone give a fuck if we go to the Bahamas?' Everyone's like, 'Woooo!' So we go to the Bahamas. During the question and answer thing (later on during the cruise), this chick's like, standing there in a white dress. She goes, 'You know when you asked if anybody cared if we went to the Bahamas? I'm really having a fun time so far, but I had a wedding scheduled in Grand Cayman. My whole family's down there.' She's like, 'I just want you to give me a kiss.' And I'm like, 'Oh, I guess somebody did give a fuck.'"
• How's fame, Kid Rock? "It's fuckin' awesome! Best seat at the best restaurant. Front row at every sporting event, hang out with the players. But being famous without the money would be a curse."
• What about fans who cry when they see you? "I would get a fucking crier at a meet and greet and I would just walk away: Nope. Nothing freaks me out so much as somebody fucking crying. Get the fuck away from me."