Newsday's Neil Best documents a happening that seems specifically designed to make Joe Theismann pound his face repeatedly against a wall: a practice session with the new "Monday Night Football" crew. They're having so much fun!
Tony loves Ron, Ron loves Tony, everybody loves Mike and Tony hates himself. Should be quite the show.
"More than anything else, I hope it's fun, and Jaws' personality seems to lend itself to fun. As neurotic as I am, as pessimistic as I am, as cynical and subversive as I am, I have fun doing those [games]. Jaws and I can have fun together.

"There is no chance [Jaworski will make Kornheiser more optimistic]. I'm going to be like Darth Vader and welcome him to the dark side. I'm going to be, 'Come and see the music of the night. I am the Phantom of the Opera.'"
We're gonna go ahead and ask somebody out there to do a Kornheiser Phantom of the Opera photoshop now.
We think this year's crew can't help but improve with Theismann's absence, particularly with the likable and smart Jaworski in there, but we still love that supreme leader John Skipper watched the whole practice session. He seems optimistic, as long as Kornheiser puts the correct cover sheet on his expense reports.
G/O Media may get a commission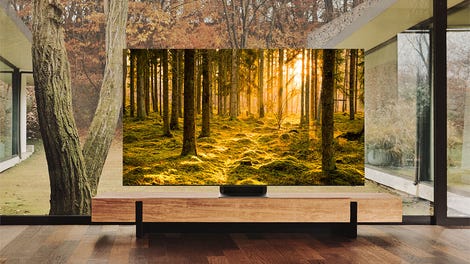 Up to 40% off
Samsung Smart TVs