A report tonight from Showtime's 60 Minutes Sports revealed a series of new details about Baylor's failures to handle reports of sexual assault, especially (although not exclusively) those involving football players. The package, reported by Armen Keteyian, details how Waco police kept details of reported assaults from the Title IX office, how Baylor delayed doing their own investigations as required by the federal government, and how the university reportedly retaliated against two coaches who reported sexual assaults.

Much of the report focuses on two people: Reagan Ramsower, a senior vice president at Baylor in charge of overseeing campus safety; and Patty Crawford, its former Title IX coordinator, who resigned last month. Crawford rejected a $1.5 million settlement offer from the school in order to be able to go on TV, KWTX reported, but some of the most damning allegations outlined by 60 Minutes Sports predate her November 2014 appointment.
Retaliating against coaches
Acrobatics and tumbling coach Laprise Williams said she reported a series of sexual assaults to the athletic department in 2013 after several women came forward to her. According to the report, Williams was told "the women were not her problem and she should stick to coaching." Williams later tried to help a student who said a football player "brutally" raped her—but the school's counseling center immediately asked the student questions about drinking and her outfit, which Williams characterized as victim blaming. She left the school in 2014, believing standing up for the women was a part of why she had to go.
"At the time, I didn't know why I was being forced out," Williams said. "It was only later when I spoke to another coach who I knew very well, who was also told that they were moving in a different direction."
That coach was Jim Barnes, Baylor's all-time winningest volleyball coach. Barnes reported that one of his players had been sexually assaulted by a football player. An affidavit, obtained by 60 Minutes Sports, said Barnes made the report to then-athletic director Ian McCaw. Barnes was fired at the end of 2014, after two losing seasons and right before the arrival of a full-time Title IX director in Crawford.
G/O Media may get a commission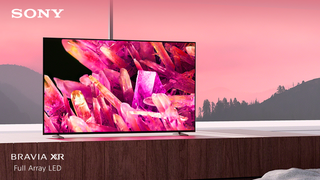 $400 off
Sony 55 Inch 4K Ultra HD TV X90K Series
Baylor denied retaliating against the coaches in the report.
Trouble getting police reports
When she arrived on campus, Crawford reviewed Baylor's history of reporting and dealing with sexual assault reports. She said she immediately ran into problems while trying to get her hands on police reports.
I was told by many—women and complainants that I worked with, that they had filed police reports, whether it was with Baylor police, Waco police, but I was having a very hard time getting access to those reports, even though these cases have been closed.
When Crawford tried to get reports directly from the police, she got an email from a university vice president telling her that Waco police "do not want the actual police reports turned over to Title IX." Instead, Crawford could be "apprised" of what was in them, but she was not given hard copies of them.
Crawford also was advised to avoid generating records herself. Crawford said at one point she wrote a 16-page memo to Ramsower outlining her concerns about how Baylor was moving in a "non-compliant trajectory" regarding Title IX. She said he responded by telling her, "Don't ever put anything like that in writing to me again." Ramsower denied saying that.
In another meeting, Crawford was said she was laying out the history of Baylor athletes accused of sexual assault. Ramsower tried to make the case that, "what Patty is saying is not fact" because "those women had mental illness." Baylor would later try to discredit her, according to 60 Minutes Sports, by calling her mental health into question, portraying her as over-emotional, and making the case that she was in over her head. Crawford said: "I was probably the most rational person in most of those rooms."
How cases were ignored
The report also has some new details in several previous reports of violence involving football players, as well as reiterating what regents previously told the Wall Street Journal: Since 2011, 17 women reported sexual or domestic assaults involving 19 football players, including four alleged gang rapes.
One case was a student who said she was raped by Tre'von Armstead and Shamychal Chatman in 2013. Crawford told 60 Minutes Sports that the police report was withheld from her. ESPN's Outside the Lines got a copy of the report in April, which included witnesses telling police they heard "fist-hitting noises" and a woman saying "no, no please stop." OTL previously reported many details of the police report but did not specifically call what happened a gang rape.
While the police report said Baylor was contact, Crawford said she never heard about it from the police. She eventually did open up a Title IX investigation; OTL previously has reported it was because the woman came forward to Crawford's office. But by that time Chatman had already left the school. The Baylor investigation did end with Armstead being expelled.
The report also goes into detail about a 2013 assault report involving star player Shawn Oakman. The report, previously obtained by the website Orangebloods, had Oakman shoving the woman into walls and cabinets. The 60 Minutes Sports report adds that Oakman blamed her for "allegedly being raped by other football players." No action was taken by Baylor on Oakman's case for more than two years. The delay, according to the report, again was because nothing happened until the woman reported what happened to the Title IX office.
"It's hard to mess up awesome"
Near the end, the program talked to several Baylor regents, including Dr. Neal Jeffrey, who also played quarterback for Baylor in the 1970s. Keteyian asked Jeffrey if Baylor's sudden success was a factor, asking, "How much of this was protecting the brand, protecting the image of the school, protecting donors, and the potential of decreased enrollment?"
Jeffrey responded, first by acknowledging what a big deal football is in Texas and at Baylor before getting into what he saw as the problem.
"Art, in one sense, had us where we've never been before, and we were winning and things were awesome," Jeffrey said. "And I think our main problem was it's—it's hard to mess up awesome."