Gelf Magazine and Deadspin are showcasing the best (or at least the most interesting) foreign-produced journalism with our new feature—Zooming In: The Olympic Edition.


Throughout the Games, we'll comb through hundreds of international news publications to bring you stories and local perspectives that can't be found stateside. Each day, we'll give you our top five finds, giving you the chance to be as globally cultured as foreign-government-controlled papers permit.
1. Can I Bring My Dagger to the Games? | United Kingdom
Yes, as long as it's the Sikh ceremonial dagger known as the Kirpan, the only knife allowed in the 2012 London venues according to the UK's Independent, which analyzed the two-page-long list of prohibited items.
And yes, their knife is more important than your Swiss Army piece, because the Kirpan is a religious symbol required to be worn by all baptized Sikhs according to Sikh holy scriptures Sri Guru Granth Sahib. Granted getting to games with your Kirpan is trickier than trotting into Olympic Park, though, especially from the US where more than 30 Sikhs have been arrested for carrying concealed weapons (though none convicted) since 9/11.
G/O Media may get a commission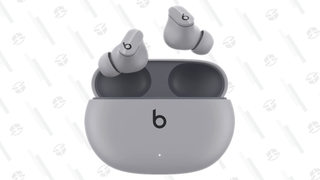 Prohibited items not covered by the 10th guru of Sikhism? Guns, fireworks, vuvezelas, and Frisbees (which we guess are often smuggled in by terrorists who got high and confused their Ultimate backpack with their rucksack of bombs).
2. A Fencer Tells Us What She Really Thinks | Germany
Revealing pictures, minor complaints, and just about any tweet can earn you Olympic controversy, but apparently when you call the IOC out on everything at once, it's not that big of a deal.
Such is the case with Imke Duplitzer, a silver-medal-winning fencer in 2004 and member of the 2012 German team, who called the Games, "a sales show with a funfair stall attached."
In an interview with Bild newspaper, translated and excerpted by the Swedish paper The Local, Duplitzer stated that if "The IOC presents itself as something noble, helpful and good—then frankly they should behave like it." She expressed her outrage as the Games have become less about the athletes and more about the sponsors. (Duplitzer also made a name for herself both as the purveyor of one of the most excellent athlete websites around and as one of the few openly gay athletes at the Olympics.)
Duplitzer spoke her mind on doping as well. "If you have a bit of money for medication, a good doctor, and a lax federation, you'll never be caught." The German Olympic Sports Confederation (DOSB) spokesman Christian Klaue told Die Welt newspaper that there was no official reaction from the DOSB to the interview. "The interview speaks for itself," he said. "But I don't think that she will be excluded from the team because of it."
Lesson learned: if you're gonna say something negative about the Olympics, make it over 140 characters and tell it to the German press.
3. 12 Medals Would Be Nice, But We'll Settle For Two | South Africa
At Beijing in 2008, South Africa brought home just one silver medal (cheers, long jumper Khotso Mokoena). This year, the South African Sports Confederation and Olympic Committee (SASCOC) is expecting to win a dozen medals.
What does a regional expert think of this goal?
"It seems almost suicidal to set the bar so high. You don't earn Olympic medals from blood, guts and tears—you win them on years of dedication and preparation," University of Cape Town sports scientist Dr Ross Tucker told the Mail & Guardian. "Miracles don't happen willy-nilly and we must realise people don't become overnight sensations," Tucker continued. (NB: he has probably never heard a particular Al Michaels' broadcast).
Yet the SASCOC has poured millions of rand into training centers and their president has offered to resign if team South Africa "fails."
All of which only adds to the hype and pressure claims South African swimming legend and double gold medallist, Penny Heyns. "It seems, as South Africans, we don't learn our lessons and put up these far-flung expectations on our athletes. It's already a tremendous pressure to go to the Olympics and compete but to be expected to land a medal when you don't necessarily have what it takes, that's not right."
If the springbok athletes are looking for a reassuring pat on their back, they only need to turn to their local paper, which claims two medals will be a success.
4. Sanitary Scullers: How Kiwi Rowers are Staying Healthy | New Zealand
In 2008 New Zealand's single sculler—Mahe Drysdale—became sick a week before the Games. As a result, the event favorite finished with a paltry bronze medal.
So how is Rowing New Zealand preparing for 2012 Games?
With a 48-hour quarantine and lots of hand sanitizer according to the New Zealand Herald, which reports that the entire squad is staying in a bed-and-breakfast to avoid the germ-filled death trap that is going to an outside restaurant.
"I've got into the habit of scrubbing my hands thoroughly, getting right in between the fingers," quadruple sculls crew member Matthew Trott said. "However, I won't use the air blowers in any toilet block to dry them. They practically suck the crap air out of the toilet block, heat it up and bake it onto your hands."
Maybe it's Drysdale's past misfortune or the fact that Trott was scared straight when a hospital spokesperson spoke to the team before they left for Europe, but Trott, in particular, isn't taking any chances. "I'm also careful opening doors. I don't wrap my whole hand around the knob or handle. I use a couple of fingers at most; it's a disgusting thought otherwise, but some people like me might be more pedantic," said Trott.
5. The Explosive Power of Yams & Bananas | Jamaica
The Caribbean News Review attempts to answer the world's second most common question after "Why is the sky blue?" with their article "Why Do Jamaicans Run So Fast?"
If you think it has something to do with their "cock bottoms", well then, great knowledge of Jamaican parlance, good sir. The article speculates that the shape of their backbone and hips when angled with the pelvis allows their knees to lift higher when their back is straighter, resulting in more extra power driving the legs down.
Additionally some studies have shown that Jamaicans possess a higher percentage of Actinen component (ACTN3) in their fast-twitch muscle fibers. Though there is still a lot of disagreement within the medical community as to whether or not this increase actually helps athletes perform.
Lastly, according to Jamaica's University of Technology Professor Errol Morrison, the country's diet of yams and green bananas are loaded with hypo-steroids and phytates which stimulate and replenish the muscles. So despite what Usain Bolt tells you, chugging a pre-race yam-and-banana purée might be better than Gatorade.
Gelf Magazine, the purveyor of fine NYC-based events including the Varsity Letters speaking series, has been looking over the overlooked since 2005. Gelf staffer Justin Adler compiled this edition of Zooming In.