Neymar did an amazing thing yesterday in a game you almost certainly didn't watch and probably didn't even hear about. At one point in yesterday's Ligue 1 match against Dijon, Paris Saint-Germain's brightest star picked up the ball near the center line and sped his way down half the pitch, in the process breezing past five opponents before sizing up a shot and cracking the ball between the legs of a sixth Dijon player and past the keeper. It was a wonderful move that called to mind Diego Maradona's famous Goal of the Century and Lionel Messi's eerily similar jaunt, only this one has thus far received much, much less fanfare:
That goal was his third goal on a day in which he'd wind up scoring four and picking up two more assists in an 8-0 PSG victory. On paper, his hat trick goal and his brilliant play all match long would be testaments to his undeniable greatness as a player, as would his staggering 15 goals and 11 assists in just 15 league appearances. And in a way, they are that. Neymar is easily the second best player in the world right now, and watching him play on any given weekend is enough to confirm that.
However, the closer I look at that slaloming solo goal, the more I notice how chintzy it feels. With under 20 minutes left, down 5-0 already, the Dijon players look like they'd rather run into the dressing room and go home than run down yet another PSG attack. The attempted tackles appear half-hearted at best, the pursuits quickly abandoned seemingly with the knowledge that losing 5-0 or 8-0 changes nothing for them. That goal and at least half the others PSG put past Dijon in the match were the result of exquisite technique and vision, yes, but also of atrocious individual and collective defending, the away team leaving oceans of empty space all over the place for a Parisien player to saunter into and score from. Neymar and Edinson Cavani and Kylian Mbappé are clearly great players, but does it mean all that much when their incredible talents are so often set against wildly overmatched and disinterested opponents? If a historically great player lands in a league barely anyone watches and even fewer respect, do his feats of genius make a sound?
Nothing about Ligue 1's lack of anything close to world-class quality impugns Neymar's prodigious gifts as a player, nor is his decision to play in an inferior league a pock upon his character or morals or ambition. As displayed against scrubs or not, Neymar's abilities are undeniable, and if he felt the need to leave Barcelona to strike out on his own path, along the way picking up mountains of money while doing so, then that is his right and more power to him. Still, it's hard for me to wrap my mind around the fact that the man who, barring unforeseen events, will soon assume the mantle of the best player in the world, who in the coming years will score an absurd number of jaw-dropping goals and set up countless assists with awe-inspiring passes and embark on iconic dribbling runs that will go down in history, will be doing so in a league that's nowhere near up to his personal standards.
PSG have enough money and enough of a head start in the team-building process that they should never have an even halfway respectable opponent for the Ligue 1 title for the rest of Neymar's prime, even if another club happens upon an owner with pockets as infinite as PSG's. Anything other than crushing domination will and should be seen as an abject failure. Hell, the current PSG squad is far from balanced, has struggled more than they should in league play while trying to find a style of play that maximizes the talents they have, and they're still cruising to the title with a manager who could easily be fired in two months' time. Ligue 1 is and will remain quite literally no challenge for PSG and for Neymar.
G/O Media may get a commission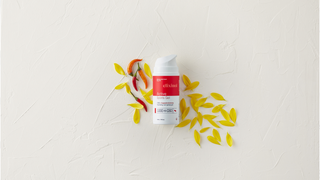 And the challenge is the whole point. It's nearly impossible to weigh Neymar's gaudy stats against those his contemporaries put up in England or Spain when Neymar's opponents are so noticeably less talented. Fans—usually English ones—sometimes attempt to discredit the goal numbers Messi and Ronaldo rack up by portraying the bulk of La Liga as little more than cannon fodder for the big two clubs. And while that worldview reflects a gross undervaluation of Spain's league and the scores of super talented and, importantly, proud players there (for example, if Neymar tried that solo run above against Celta Vigo, he would've been scythed down dozens of yards outside of shooting range), even those same boorish English fans would admit that La Liga is lightyears more competitive than Ligue 1. As good as he was then, even a 34-year-old Zlatan Ibrahimović was able to up 51 goals-plus-assists in 31 appearances during one season in France. Does Neymar not mind that by signing with a French club he has consigned his career to one where even his playing-FIFA-on-amateur-difficulty stats aren't enough to turn heads, where the only time the vast majority of soccer watchers will know how to place his performances in proper context will be the handful of big Champions League matches his team participates in every season? (It should be said, Neymar has been crushing it in Europe so far, too, though his group was comically easy.)
From the perspective of the spectator, too, Neymar's fate is a shame. Is Neymar himself and the promise of witnessing his rise to the very top enough allure to convince general fans to seek out and follow the one-club Ligue 1? Is it possible to feign enough interest in the French league to motivate yourself to watch a couple PSG matches every month so as not to miss out on Neymar's prime? And if so, could you even have any real understanding of what Neymar's shots and passes and moves mean with so little understanding of or respect for the opposition those shots and passes and moves regularly decimate?
Regardless of how Neymar or anyone with a vested interest in watching the best of what the sport has to offer feels about any of this, the fact of the matter is that the situation does not appear to be changing anytime soon. Neymar chose PSG, chose Ligue 1 and the lack of attention and respect and challenge that comes with it, and the club's Qatari owners are extremely unlikely to let him go for any feasible amount of money. In a way then Neymar's career has returned to where it started, back when he was a heavily hyped young talent in the Brazilian league. Everyone will know his name and his game, and millions will extoll his virtues after spending countless hours of watching him do what he does—this consumption of his greatness coming mostly in the form of short, context-shorn, neatly packaged highlight compilations on YouTube.