The NFL has fired back at ESPN and Don Van Natta Jr., who this week published quotes from what is reportedly an internal NFL email that all but confirms what everyone already assumed: that the NFL was lying when Roger Goodell assured owners that his office had done everything in its power to obtain the second Ray Rice tape. Now, the NFL is claiming that ESPN and Van Natta Jr. got it all wrong.
To recap, Van Natta Jr.'s report includes these lines:
"Again, I never spoke to anyone at the casino or the police department about the tape," NFL investigator Jim Buckley wrote in a Sept. 9 email to NFL executive vice president and chief security officer Jeffrey B. Miller. The last e-mail on the chain from Buckley says: "I never contacted anyone about the tape."
That information directly contradicts what Goodell wrote in a memo to owners on Sept. 10, in which he plainly stated that the league had asked both the casino and the police for the tape. This discrepancy makes the NFL look both dishonest and stupid, which may explain why the league just released the following statement (emphasis mine):
"The ESPN article written by Don Van Natta distorts the testimony and evidence in the Rice matter," the league said in a statement. "Among the numerous inaccuracies in the story, there are no emails or any other evidence from an NFL investigator stating 'I never contacted anyone about the tape.' That is a quote not from an email, but from an argument by Rice's own attorney mischaracterizing the evidence. The email in fact explains that, despite his multiple efforts to do so, the investigator was unable to speak with anyone from law enforcement about the tape. The email details the efforts the investigator took in an effort to obtain any and all evidence in the Rice matter. Those steps included contacting and seeking information from the Atlantic City Police Department, the New Jersey State Police, the Atlantic City Solicitor's Office and the Atlantic County Superior Court.
G/O Media may get a commission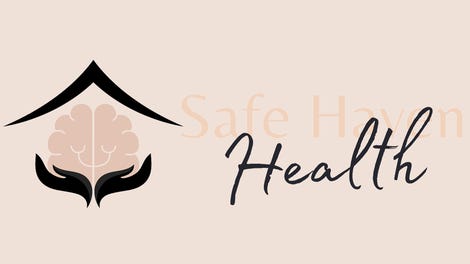 Addiction counseling
Safe Haven Health
That's a pointed and bold accusation, and it asks us to believe that Van Natta Jr. never saw the email chain in question but simply took the word of Ray Rice's attorney. That's really hard to believe given the fact that Van Natta Jr. was not at all ambiguous in his writing—he put the words directly in Jim Buckley's mouth—so we're inclined to side with ESPN and Van Natta Jr. here. After all, there's only one person in this equation who's been doing things like asking people to define "formal."
[PFT]