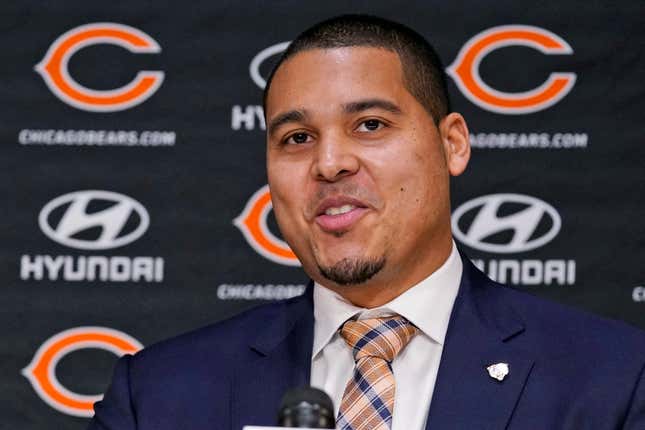 The NFL belongs to the Chicago Bears for the next two months, regardless of whatever revelation Aaron Rodgers has. They have pocket aces, the Big Joker, Draw Four, whatever your card game of choice is, the Bears have the best hand — the No. 1 overall pick in the NFL Draft. It appears likely that the pick will be traded.
ESPN's Adam Schefter reported on Monday that the Bears are "leaning towards" trading it. This is smart for the Bears to get teams rolling on putting together the best possible packages. There are two highly regarded quarterback prospects in this draft — Bryce Young and C.J. Stroud — and teams with plenty of assets that Chicago needs.

For once, it will not be the Bears expending significant draft capital to acquire talent. They will be gaining some and it is much needed. While Chicago may finally have its franchise quarterback, it still needs a lot of pieces to go with him.

Here are some teams that could benefit greatly from the No. 1 overall pick in the 2023 NFL Draft, and what they have to offer the Bears' rebuild.