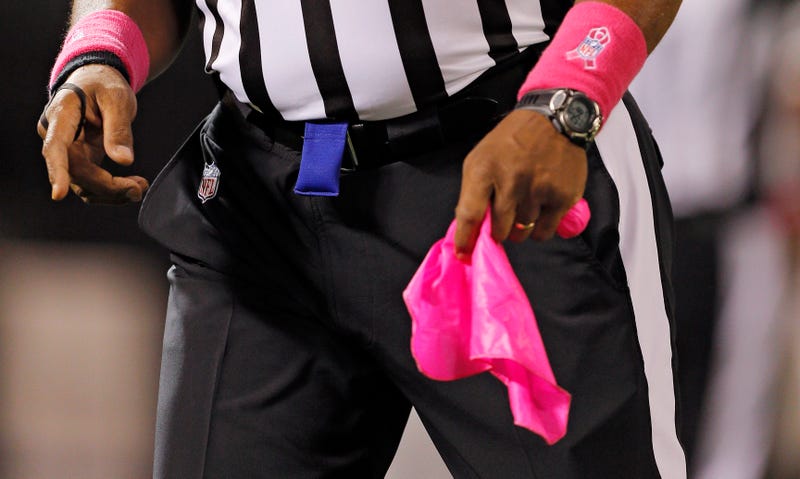 The NFL has announced it will return to yellow penalty flags next week, two weeks earlier then planned. Breast cancer awareness is nice, but not as nice as knowing if that's a flag or a stray towel on the field.
Each year in October, the NFL turns its shoes, gloves, wristbands, and other assorted accessories pink to raise money for charity (but mostly to raise money for the NFL itself). But the inclusion of pink penalty flags across the league was a new one, and it sowed confusion all weekend; even announcers were exasperated with the number of dropped towels mistaken for penalties. Well, the NFL has heard you:
Sanity!
The pink flags were new this season, after being introduced for a single Sunday Night Football game last year at the suggestion of an 11-year-old's letter. Screw you kid; you nearly ruined football.