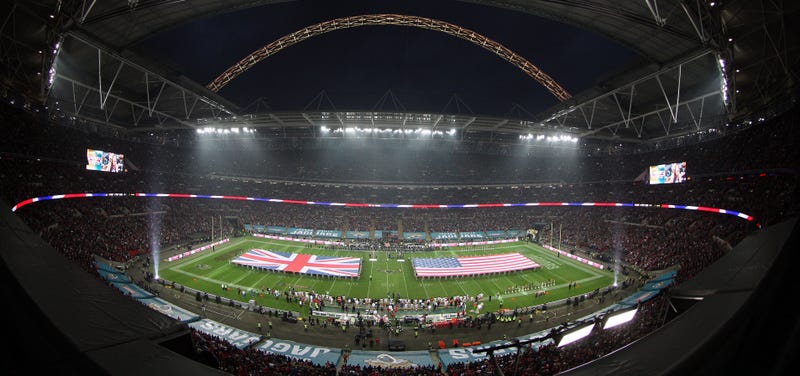 One of the NFL's London games next season will actually be an afternoon game for Brits: It'll kick off at 1:30 p.m. local time. That means it'll be 9:30 a.m. on the East Coast, 6:30 a.m. on the West Coast, and, like, Tuesday in Hawaii.
All previous London games have been night games locally, to fit in with the NFL's regular Sunday afternoon slate. But that's not so good for the potential fans in the UK and Germany, who likely have better things to do on Sunday night, and whom these annual European games are presumably supposed to hook.
So the Falcons-Lions game on Oct. 26 (coincidentally or not, the best of the three matchups London gets next year) will be played in daylight in order to reach a global audience, the NFL said. That's more than just Europe—American football has made tentative inroads in India, Japan, even South Korea.
The idea of an NFL game starting at breakfast is old hat to those in the Pacific Time Zone, but it'll be a fun Sunday morning for those of you in the east. If you can drag yourself out of bed, you've have four whole football games to watch in a single day, just as god intended.
[AP]