There's been a lot of talk and writing about the NFL's new emphasis on its officials calling a tighter game, especially their cracking down on passing defense. But we're through two full weeks of preseason games now, long enough to discard anecdotal evidence for hard numbers. And those numbers are stunning:
Total penalties are up 43.7 percent from last year through the first two weeks of preseason games, according to the league's figures. There have been 756 penalties so far this preseason, compared to 526 last year through two weeks of preseason games.

Of the 230 additional penalties this year, 134 of them have been attributable to increases in illegal contact and defensive holding calls. There have been 55 illegal contact penalties this preseason, up from eight through two preseason games last year. There have been 107 defensive holding penalties, compared to 20 at this point in the 2013 preseason.
Illegal contact and defensive holding flags are up a whopping 478 percent over last year. That's no fluke of sample size.
It was these two penalties that the NFL Competition Committee specifically sought to emphasize at its meetings this spring, citing an epidemic of grabbing and pushing between receivers and DBs beyond the five-yard contact zone. And that is a legitimate problem—sometimes it appears that no one, not even the players or officials, knows what constitutes a penalty anymore.
But the NFL's Gordian-Knot solution was typically absolute. Since no one could agree on how much contact should be allowed, the league decided that no contact would be allowed. Hence the seven or so extra penalties per game so far on plays that last year wouldn't have been flagged.
Because this falls disproportionately on defense, expect it to push a game that has reached unprecedented levels of scoring even more toward the realm of arena football. The NFL has set new records in passing yards per game in four straight seasons now, and if you take bumping and grabbing out of the DBs' arsenals, it's going to mean even more fireworks.
G/O Media may get a commission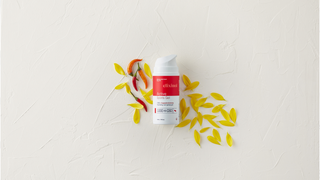 The Boston Globe's Christopher L. Gasper believes this rule change, along with others in recent years that encourage racking up offensive stats, is a conscious effort on the part of the NFL to chase the popularity of fantasy football. I don't know that it's as direct as that, but the NFL clearly believes fans are here to see offense. Are they right? Will there come a point where teams are scoring too much and too easily? Have we reached that point already?
All super-important questions about what the sport should be, but there's a more immediate one. Will officials keep calling so many defensive penalties once the regular season starts? The NFL's head of officiating says: absolutely.
"We're not going to change how we're calling the games once the regular season starts,'' Dean Blandino told The MMQB. "The way the game's being officiated now is the way it's going to be officiated when the season begins. We have to remain consistent."
That's tough talk that sounds definitive, but we'll see how it stands up to a national outcry the first time a game is decided by a (perceived) bullshit defensive holding call in the end zone.
The reality probably won't be so dramatic as all this. Blandino says that "once you see the players adjust, you won't see this exorbitant number of calls." And the officials, too, are testing the waters. Once the season begins, expect everyone to find a middle ground. That middle ground, though, will still be one of more flags, more yards in the air, more points, and longer games. (An average of five minutes longer so far.) Football is changing, and you'll see the results on the scoreboard.