In September, TMZ reported that Carl Johnson, an NFL line judge and the league's former top ref, was under investigation for domestic violence in Louisiana. Johnson had been the NFL's VP of officiating from 2010 to 2012, and since then had returned to the field. The investigation was due to a request for a temporary restraining order from a woman he had been living with from 2016 to early 2017, Sandra Brooks.
Since that first TMZ report, Johnson has gone from being the subject of a law-enforcement investigation to being cleared. And Brooks herself is now facing a possible conviction. The request for an extended restraining order was denied, and the Lafourche Parish Sheriff's Office ended its investigation of Johnson, declining to charge Johnson and instead charging Brooks. Her criminal charges include filing a false police report and domestic battery. She is due back in court on Feb. 21, according to the Lafourche Parish Clerk of Court. Court records, as well as a transcript obtained by Deadspin, show how that happened.
On June 29, Sandra Brooks filed a report with the sheriff's office saying saying that Johnson had habitually abused her and hurt her while they dated from 2016 into early 2017. In a separate petition for a restraining order, Brooks included accounts of controlling behavior, physical attacks, and verbal abuse. She also accused Johnson of infecting her with an STD. Here is the earliest dated allegation of violence from the petition:
Here is her account of a physical attack from February:
G/O Media may get a commission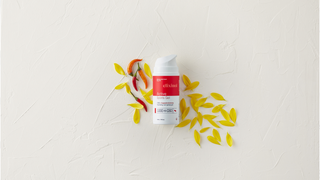 Brooks also described what she called "aggressive behavior during sexual intercourse" by Johnson in March:

Also included in the case file are photos that show bruising and scratches on Brooks's back, left arm, and right thigh; an aluminum bat propped against a wall in Johnson's house; and a note signed "Love, Poochy" that reads:
Hey baby. I learned quite a bit from you on how we should resolve relationship conflicts. I'm truly sorry for hurting you Saturday. You are the love of my life and when you hurt, I hurt as well. We've moved on and I'm more in love with you than before. I know what I have with you and I'll never hurt you again.
Johnson received Brooks's temporary protective order on July 11, according to the sheriff's office press release. Ten days later, a hearing was held to determine if it should be extended. But the judge hearing the case dismissed the petition with prejudice, checking a box indicating that Brooks had failed to prove her allegations by the appropriate standard. Here is how that hearing unfolded, according to a transcript obtained by Deadspin.
---
During the hearing, Johnson, who represented himself, denied ever hurting Brooks. He also read aloud from pages of text messages she had sent him, which Johnson said he did not solicit, and that were dated after March 4. As he read from them, Johnson emphasized that he was trying to limit or cut off contact entirely with her.
Johnson also argued that the apology note, which is undated, was from much earlier than Brooks had said, and was unrelated to any violence. He said that the aluminum bat propped up against the wall was for rolling his hamstrings. He also presented results from a doctor's test that showed he didn't have any STDs.

Johnson added that Brooks was jealous of Johnson's close platonic friend in the NFL league office and, when that friend came to New Orleans, Brooks became upset and attacked him. Here is how Johnson describes that night of Feb. 24:
Johnson told the court that, after he and Brooks stopped seeing each other, Brooks called him and asked him for $15,000. Johnson's brother, brought in as a witness, said that he was present when Johnson had that phone conversation with Brooks, which was on speakerphone, and he heard the request for $15,000.
According to the transcript, there was an NFL representative at the hearing, and Johnson said that he kept the league informed of his case as it developed. The hearing ended with Judge Christopher J. Boudreaux ruling that, while he didn't explicitly believe one side or the other, Brooks failed to carry the burden of proof by a preponderance of the evidence. His main point, which he repeated several times, was that Brooks did not have proof for several of her claims.
Near the end of the hearing, Boudreaux said: "All of the things that I've pointed to in my reasons, as well as the extreme delay in reporting the constant contact by defendant to the petitioner, the terms of that contact, it just raises significant doubts in the Court's mind. There may be more evidence that could have been presented, but there was no more."
---
A few months later, the focus of the criminal investigation changed as well. Investigators had decided that no charges would be filed against Johnson, and, according to the sheriff's office, Brooks was under investigation instead as "the predominant aggressor." From the press release:
The following day, Brooks contacted investigators requesting they end the investigation and to have all charges against Johnson dropped. Investigators again informed her that they were only pursuing charges on her, not Johnson.
A month later, on Nov. 7, Brooks turned herself in after a warrant was issued for her arrest. She is now charged with domestic battery, defamation, filing a false police report, and filing a false petition for a protective order.
Brennan Matherne, a spokesperson for the sheriff's office, said that he couldn't answer specifically what happened in the fight between Brooks and Johnson, or what investigators learned from their interviews, because that information was not yet public record. The NFL did not provide anything that contributed to the investigation, Matherne said, though the league confirmed to the sheriff's office that Brooks also had filed a report with them.
Matherne did say that recordings from Feb. 24, given to the sheriff's office by Brooks, were a key piece of evidence. The recordings started before Brooks came into contact with Johnson, and "at no point did she inform him he was being recorded," Matherne said. Johnson also gave no indication that he was aware of any recording. The spokesperson said detectives determined that Brooks was trying to provoke Johnson, with little effect.
"It appears that she's making statements in the recordings to try to incite him, and in many cases, it didn't work. She's trying to get him to say or do something to her, and she's being very detailed in the recordings, but he's not taking the bait," Matherne said.
A staff attorney at the sheriff's office said those audio recordings are also not part of public record because, under Louisiana state law, they relate to ongoing criminal litigation. Deadspin was able to obtain only the arrest warrant, but it lacked any specific details.
"We have uncovered no evidence to show that Johnson ever struck her, and in that situation he was merely defending himself with any actions that he took, but he did not strike her at any point that we have been able to determine," Matherne added.
When reached for comment, Johnson replied, "Game officials are prohibited from communicating with the media. Please do not attempt to contact me in the future." Deadspin also contacted Brooks' lawyer at the hearing in July, Richard Ducote, but he said he no longer represents her. Attempts to contact Brooks were unsuccessful.
The original protective order petitioned for by Brooks, court records, and the transcript from the hearing, are below.