Believe it or not, folks, the NFL season is much closer than you can possibly imagine. So close, in fact, that, if we're going to fit in every NFL team preview by the start of the season, we have to go this early. So there you have it.
Last year, we asked some of our favorite writers to opine why Their Favorite Team Was Better Than Yours. Ultimately, we found this constrictive, and it also might have killed James Frey. So this time, we've just asked them to just run free, talk about their team, their experience as a fan, their hopes, their dreams, their desires for oral sex. All our teams are now assigned; if you sent us an email and we didn't get back to you, we're sorry, and we accept your scorn. But today: The Seattle Seahawks.
Your author is Matt Ufford, editor of With Leather and one of the dancing bears behind Kissing Suzy Kolber. His words are after the jump.
——————————————-
The Seattle Seahawks have caused me a lot of pain. They've disappointed me. They've broken my heart. But that only makes them human, and in those terms they're a hell of a lot better than any number of people I've met in my life.
G/O Media may get a commission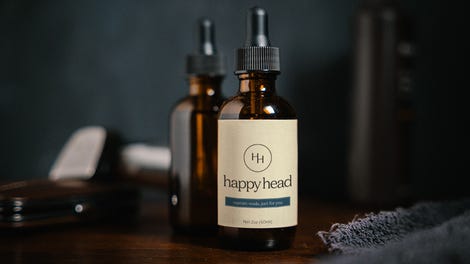 The Seattle Seahawks have never asked me for money. They've never questioned my judgment. They've never sought my approval. They've never disliked the girl I was dating. They've never asked what our status is or whether we should take the next step or take a step back.
The Seahawks have never made me feel self-conscious or guilty for doing something. They don't make assumptions about me or pretend they know something about me because they saw a picture online. They don't care how much I drank last weekend, and they don't mind that my room's a mess.
Mike Holmgren never drank my last beer or finished off my scotch. Walter Jones never complained that I didn't call him back; he's never given me a reason not to call him back. Matt Hasselbeck isn't worried that I haven't found the right girl yet. Nate Burleson and Deion Branch could drop every pass thrown to them this year and be less disappointing than my love life. Julian Peterson and Lofa Tatupu don't talk about me when I'm not there. Shaun Alexander has probably prayed for me at one time or another.
Josh Brown kicked four game-winning field goals in the final minute of a game last season, and the 'Hawks subsequently used their franchise tag on him. During this time, he tried like hell to date Carrie Underwood but lost out to the Cowboys' Tony Romo, because Romo is a quarterback and better-looking and has a full head of hair.
I want to tell Josh Brown it will be all right. But it won't. The hurt never leaves.
I still hurt from Super Bowl XL. I still hurt from the decade of futility between Steve Largent and Mike Holmgren, still hurt from Robbie Gould's overtime kick in last year's playoffs and from Tony Zendejas's overtime kick in the playoffs 19 years earlier. I still hurt from lies I told in childhood, from college girlfriends I disappointed, from mistakes I made in the Marine Corps. The hurt never leaves, and the scars run deep and weigh more every year.
But I still care. I care more than ever. I'll never stop caring, never stop loving because there's no other way to be a fan. There's no other way to live.