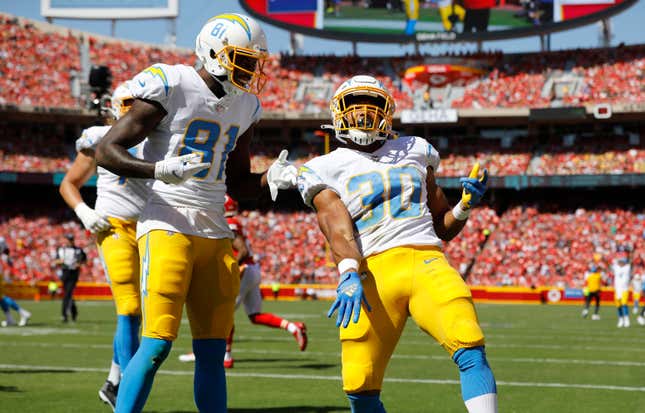 If not for a fluke missed extra point at the end of Chargers-Chiefs last week, we'd be coming off a perfect 4-0 week. But nothing wrong with a 3-0-1 showing (thanks to buying the half-point there).

We're sitting pretty right now among the league's best. Of course, like in anything, though, it's important to not get content, especially early on, and keep the foot on the pedal. Let's dig into our Week 4 bets.
Over/Unders: 1-0-1
Spreads: 1-1
Teasers: 2-0
Props: 2-0
Overall Record: 6-1-1, +5.9 units
*Each over/under bet graded to win 2 units. Everything else for 1 unit.