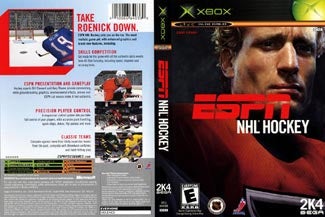 After being slapped repeatedly across the head and neck for a couple of years, the NHL appears to be crying uncle on the whole nobody-can-watch-their-games-on-television thing.
It appears they are swallowing their Canuck pride and talking to ESPN about getting back on the air.
The NHL and ESPN are in discussions about bringing the league's games back to ESPN2 as soon as the 2008-09 season. Multiple sources described the conversations as preliminary. The two started talking the week of July 16 when the NHL approached ESPN about NBC's nine-game regular-season schedule, plus the playoffs. NBC holds the rights to air the coming season as part of a revenue-sharing agreement, and the network holds a one-year option for the 2008-09 season. It's not certain that NBC would exercise that option, given the sport's tepid ratings on the network. Regular-season ratings on NBC averaged a 0.9 during the 2006-07 season and a 1.0 during the 2007-08 season over nine telecasts.
Hey, anything that gives us more Barry Melrose is fine with us. Though we're still pretty certain we'd end up with Mike and Mike as the broadcast team.
Look Who's Talking: ESPN, NHL [Sports Business Journal]