The NHL was no doubt disappointed when only two potential ownership groups were able to submit realistic bids for expansion teams, because it meant there would be that much less margin for error: if Las Vegas or Quebec City couldn't follow through or properly impress some skeptical owners, there would be no other alternatives. Well, here we are, and Quebec City looks like it's not making the grade.
Former player Georges Laraque told a Montreal radio station yesterday that the NHLPA has been informed that Quebec City is no longer under consideration for a new team, at least not in this round of expansion. It's not implausible that Laraque could have heard that through those channels, and, honestly, I'm tempted to give it more weight just because the deputy commissioner rushed out a statement denying it.
Quebec has a loaded ownership group, a new arena, a built-in fanbase, the ability and willingness to pay the $500 million expansion fee, and it seems inevitable that the city will get a team—just not yet. The biggest hold-up appears to be the current weakness of the Canadian dollar, which has perked back up in recent weeks but hovers near its lowest exchange rate—$0.75 USD—in more than a decade, and would take a chunk out of the profitability of any Canadian team.
During an interview Monday...former Prime Minister Brian Mulroney admitted as much, adding that the return of the Nordiques isn't about to happen "tomorrow morning."

"Obviously, you know that with the Canadian dollar where it is, it is an extraordinary challenge not only for Quebec, but for all of Canada vis-a-vis the United States," said Mulroney, now the chairman of Quebecor. "So we must deal with this reality."
G/O Media may get a commission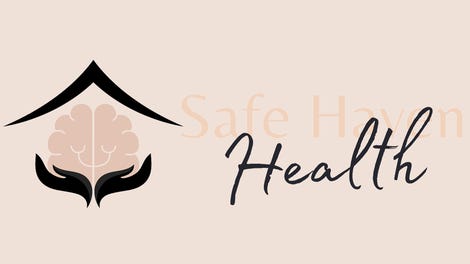 Addiction counseling
Safe Haven Health
It appears the NHL is in wait-and-see mode, a sharp change from what felt a year ago like full steam ahead toward two expansion teams. But even Las Vegas, long the strongest expansion bid, is wondering why it hasn't heard anything from the NHL, even though it's hoping to start play for the 2017-18 season.
"We've been very transparent with them throughout this process and I believe it's going to happen," Foley said last month after league meetings in Pebble Beach, Calif., where the NHL did not come [sic] expansion decision. "I just don't know when."
Nothing wrong with waiting. The NHL isn't so bursting at the seams with talent, and drawing so excellently everywhere else, that Expansion Now is a must. But what are they waiting for?
One theory is they're hoping for the Canadian dollar to stabilize; another, more intriguing possibility is they're waiting for one of the many potential Seattle-area ownership groups to get their shit together. The NHL belongs in Seattle, but so far no one has been able to get a firm arena plan in place—and probably won't unless an NBA team is part of the package.
A Seattle-Las Vegas duo makes more sense for the currently unbalanced conferences (though it's not as if they couldn't absorb Quebec and then, say, shift Detroit back to the West). But it might be a while before Seattle is ready, and before Quebec is financially promising enough to assuage owners wary of diluting talent and national TV contracts. Would the NHL expand with just Las Vegas? We're all waiting to find out.
---
Contact the author at barryp@deadspin.com.