With the NBA season still over a month away from starting, NHL players needed a new source from which to draw their insecurity.

In last month's ESPN profile from Mina Kimes, Jaguars cornerback and real-life shitposter Jalen Ramsey bragged that his competitive nature would make him an elite talent at any sport:

"Aside from baseball, which he says he lacks the coordination for, he's excelled at every sport he's ever tried. He picked up lacrosse for a season and, once he figured out how to handle the stick, ran circles around the competition. ("There's not a lot of black people who do it," he says, smiling.) He's never tried skating, but if he trained for six months, he says, he could probably crack the NHL."

What should have been seen as brash self-promotion of his greatness was taken as an affront to the sport of hockey by current NHL players. Sabres center Jack Eichel called it "insulting to our league," while Blues winger Vladimir Tarasenko said Ramsey's boast "de-classes our sport." Others, like Red Wings center Dylan Larkin, were dismissive specifically because he said he'd never skated before. Most of the players interviewed in today's ESPN article about Ramsey's comments reflected an attitude of trying to safeguard the sport from outsiders. These undeniable professional athletes acted as if the Jaguars defensive back was actually going to threaten to take their roster spots.
Colorado Avalanche center Nathan MacKinnon was one of the rare respondents who took the remarks as they were intended:
"I think it's awesome, I mean, I'd like to see him skate," MacKinnon said. "I think it would be pretty funny. He wouldn't be able to stand up. I think he just likes to talk. Whatever."

[...]

"It's good for the NFL, for someone to go out and talk like that. It brings a lot of attention," MacKinnon said. "If it happened in hockey, it would make the sport a little more popular, too, and we'd take it."
G/O Media may get a commission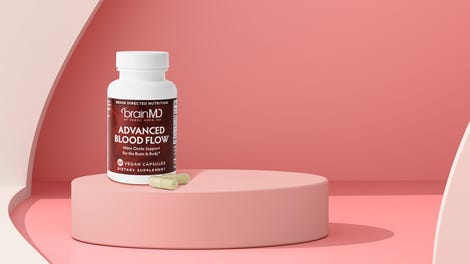 Someone gets it! Ramsey's not going to give up being the best corner in the NFL to pursue a career in hockey, so there's no need to take what he said so damn seriously. (Also, it's fun to imagine Ramsey, with his build and ability to pick up skills faster than the average person due to years of repetition in one sport, as a speedy winger screaming down the ice.)
Of course, another acceptable way to handle all of this is to be like Evgeny Kuznetsov, who may or may not have given Ramsey a soft pitch to join the Capitals:
"I would like to see that, for sure," Kuznetsov said. "He can come; we can help him. It's cool if an athlete wants to try something new."
Help them defend the Cup, Jalen.
[ESPN]