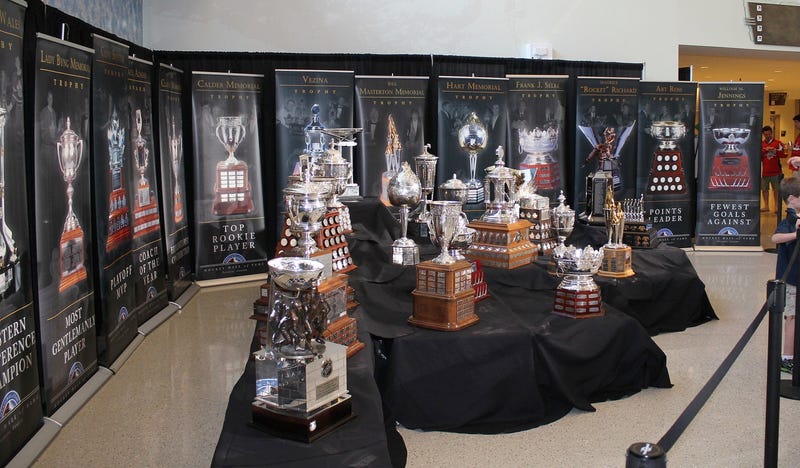 Because of the lockout, there will be no fancy NHL awards ceremony in Las Vegas this year. Instead they'll announce the winners in two live broadcasts, split over two nights. The first comes at 5 p.m. EDT this Friday, the precise time when every media-savvy company in the world is dumping bad news because no one is paying attention.
The league locked itself into this schedule last month, announcing the two-night event:
The day before Game 2 of the Final, the winners of the Masterton, Selke, King Clancy and Lady Byng trophies, the Jack Adams Award, the Mark Messier NHL Leadership Award, the NHL Foundation Player Award and the NHL General Manager of the Year Award will be revealed at 5 p.m. on NHL Network in the United States and Canada, and streamed live online at NHL.com.
But that was before we knew that Game 2 would be played on a Saturday. The Globe and Mail's James Mirtle confirms that we're still on for Friday, right in time for everyone to have left work early, because Christ it's been a long week and the last thing you want to do is watch NHL.com's livestream buffer, and you should probably go out that night anyway since there's no hockey or basketball on, and hey, did you hear who won coach of the year, of course you didn't because it's Friday evening and all the sports blogs are posting bear videos or whatever since there's no actual sports news left.
The important trophies will be handed out during the pregame for Saturday's Game 2, which seems frighteningly logical. It's probably a typo.