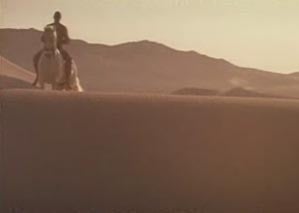 Pictured is Wes Studi, the infamous "naked Indian" from The Doors. He couldn't be bothered to wear pants; now we're expecting him to have his own specialized shoes? Nike is counting on it.
Yes, Nike is making shoes specifically for Native Americans. Apparently they have oddly shaped feet.
The Beaverton-based company says the Air Native N7 is designed with a larger fit for the distinct foot shape of American Indians, and has a culturally specific look. It will be distributed solely to American Indians; tribal wellness programs and tribal schools nationwide will be able to purchase the shoe at wholesale price and then pass it along to individuals, often at no cost.

"Nike is aware of the growing health issues facing Native Americans," said Sam McCracken, manager of Nike's Native American Business program. "We are stepping up our commitment ... to elevate the issue of Native American health and wellness."
We respect Nike's forward thinking but can't help but wonder if their famed business sense is failing them. They absolutely should have introduced this shoe 150 years ago, when the Native American population was at its highest. What happened to all of them, anyway? Seems like there'd be a lot more these days. Now, if you'll excuse us, they've got McRibs this week, and we gotta go.