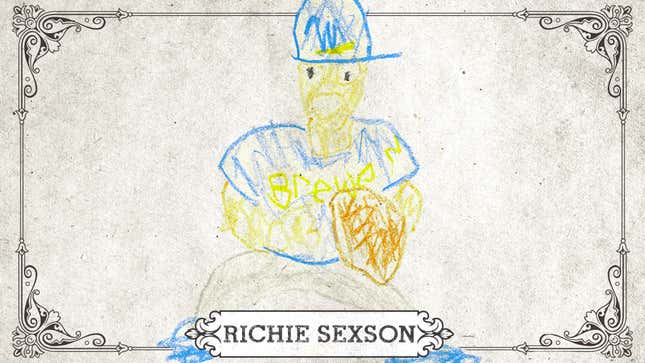 Having purchased a Hall of Fame ballot, which we'll be filling out in accordance with the wishes of our readers, we're examining the merits—and relative lack of merits—of all 36 players on this year's ballot for the purposes of better informing the electorate, i.e., you. All entries in the series can be found here.
How running an NFL team is like running a restaurant | Chef Emeril Lagasse
The Cleveland Spiders of the late 1990s could hit, but were always at least one arm short. In offseasons and at the end of July, the idea of acquiring a true ace, a Mike Mussina or a Curt Schilling, was always bruited. This never happened. Instead a string of faded aces and bright mediocrities was acquired: Jack McDowell, Jeff Juden, Ken Hill, John Smiley, Chuck Finley, Dwight Gooden, Dave Burba.
The 2000 Spiders bore a strong memory of the cost of bad pitching. The previous fall, their staff had bled 44 runs over the final three games of a first-round series against a non-special Red Sox team. That 1999 club had scored 1,009 regular season runs for nothing. Through the first four months of 2000, the team was a disappointment. On July 28, they were 51-48, 10 games behind the White Sox. This was a mess.
The biggest trade chip Cleveland had was a cheap, strong, and weirdly lanky first baseman named Richie Sexson. Jim Thome was signed through 2002, so Sexson was blocked anyway. He was sent to Milwaukee for Jason Bere, Bob Wickman, and Steve Woodard.
Surprisingly, Jason Bere, Bob Wickman, and Steve Woodard did not alter the course of fate. Cleveland missed the playoffs by one game, their first absence from the postseason since the 1994 strike. The franchise's remaining stars filed out one by one, starting with Manny Ramirez after that 2000 season. There were then some very lean years, even in the context of a generally pretty lean century, during which Richie Sexson would have looked good back in a Spiders suit.
But I am not haunted by Richie Sexson. Probably no one anywhere is haunted by Richie Sexson, unless he has a darker private life than you might extrapolate from the public record. Maybe there is a person somewhere back in Brush Prairie, Washington, or one of Sexson's five big league towns who could answer. But no one is asking. Richie Sexson hit 306 home runs in his career. I remember exactly one of them; I was watching the Cubs game at work. It is a glorious home run, one of 5,451 hit that season. Sexson subluxed his shoulder three days later and only played two games the rest of the way. Arizona lost 111 games.
Nowhere in the contracts that Richie Sexson signed (which paid him $68 million) did it require him to be the subject of folk songs or to be played by Gary Cooper in movies. He was not a labor hero or a metaphor for the American experience. He was not a sex symbol, and if he smiled very often it didn't look that different from not smiling. He was just Richie Sexson. He stretched out like time's ladder, like our living days. He grew tall and strong on plentiful, nutritious food and generously fluoridated water. He was once the 12th most valuable player in the National League. He finished his career as a Yankees DH, a rite of baseball menopause for aging and overpaid sluggers.
There was a brief time when my fan affinities and the source of Richie Sexson's paycheck were companions. They diverged early in his career, but I kept a faint good thought for him. In my mind I imagine that Uriah Heep from David Copperfield would look like Richie Sexson, or perhaps the other way around, except Heep was supposed to be a ginger and a villain. Richie Sexson didn't seem like a bad guy, or an especially good one; he was just a big device. And besides, Sexson had brown hair, not red, often accented with a mildly gross chin beard. He once wore frosted tips, which was the style at the time.
Richie Sexson creased himself at the waist and crouched from the knee, to shrink his potato farm of a strike zone; it didn't work. He had a sinkhole in his swing. Even when he filled out a bit, his stork legs made him seem rickety and unfinished. He struck out often enough that he might have been expected to learn something about the nature of failure. If he did learn that something, it wasn't anything that he cared to express through baseball activities. Richie Sexson doesn't belong in the Hall of Fame; probably none of us do.
Pete Beatty is an adult male living in Sunset Park, Brooklyn. He participates in The Classical, and his writing has appeared in/on Deadspin, Vulture, GQ.com, and Belt Magazine. You should not follow him on Twitter @nocoastoffense.
Art by Sam Woolley
---