Here's a working barstool-grade theory as to why, during its dynastic run to four (perhaps soon five) titles since 1999, America still embraces the San Antonio Spurs with a yawn and a why are you still here? squint. This phenomenon has flustered if not baffled sports cognoscenti for years. But they play pure, team-oriented basketball, they say. Save it for the WNBA, America replies. Let's stop overthinking this already. People don't care about the Spurs because no one knows enough about San Antonio to really give a shit one way or the other.
There are other reasons, sure. Tim Duncan, bless 'em, is just too technically reliable. (There's a reason why people write books not about the planes that arrive on-time, but rather the ones that crash in the mountains and create cannibals.) His supposed highlight reels on YouTube are disappointingly rote, just more Tim filling up a box score, a 7-footer hop-dunking off of single-dribble drives. The most iconic shot he ever made was immediately surpassed by the most iconic shot Derek Fisher ever made. And so on. Tony Parker and Manu Ginobili both play madcap playground games and are a blast to watch, sure. But neither got the boost of playing his amateur ball in the States, and while both are exceptional, neither seems like a transcendent talent. Coach Gregg Popovich, who's most contented when people stop asking questions, said as much in this week's Sports Illustrated, about Ginobili: "With Manu, he's like Michael and Kobe minus the same level of talent." He meant it as a compliment.
Mostly, though? The issue with the Spurs is San Antonio, Texas. What do you know about San Antonio? Big city? Pretty big. Nice city? Well, it built a huge outdoor mall along its biggest ditch, planted a 750-foot phallus in the '60s, and welcomes a lot of people to an old stone building where a couple of hundred Texans died a couple of hundred years ago. Who are the people there? What are their politics? I mean, they're Texan, for what that's worth. But they seem somehow more upright than other urban Texans — closer to the land, maybe, less prone to fits of misdirected world domination. Austin has burnt orange and SXSW; Houston has outer space and Enron and the Bush clan; Dallas has Dallas. San Antonio doesn't even have a decent stereotype to its name. If someone told a San Antonio joke, you wouldn't get it.
This isn't the case for Miami, the country's largest open-air asylum. You can love that city or hate that city, and regardless of how you feel about the Heat, you can generate an opinion on whether you think the land of hanging chads and Pitbull and gator attacks and jai-alai and sprang breaaaak and The U and Elian and storebought ta-tas and the Mariel boatlift and the River of Grass and Hurricane Andrew and Bacardi and Miami Vice deserves a title.
G/O Media may get a commission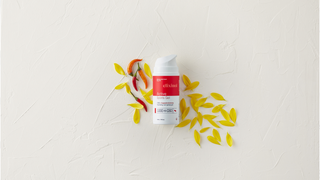 You can make such a list for Chicago, San Francisco, New York, Boston, D.C., New Orleans, Phoenix, L.A., Seattle, Detroit, Cleveland, Baltimore, Philly, Milwaukee, San Diego, Portland, Oakland, Atlanta. Maybe even St. Louis, Denver, Indy, Orlando and, in a pinch, Charlotte. Pittsburgh's enough of a sports town that you can set your moral compass; Buffalo, too, in a terrible way. But San Antonio leads the parade of cities about which no one outside a two-state radius will ever bother to form much of an opinion. Jacksonville. Minneapolis. If you put the 1996 Bulls in Sacramento, Clyde Drexler jerseys would've outsold Jordan's.
There's no national San Antonio narrative, so the Spurs have to carry it all. The last guy they employed who wanted any part of that job was Dennis Rodman, until Pop ran him off to win titles in Chicago — an improvement, Rodman wrote, over "that white-ass, conservative-ass city" in south Texas. That's the best we have to go on. If the Spurs win this year, I imagine their fans will celebrate responsibly with a couple of Bud Limes and Taco Cabana take-out, then get up the next day and drive to work and tell each other, gosh, this one just might be the most special yet. And the great thing is, because none of the rest of us really care to share it, they can keep it all for themselves.
Photo credit of Tim Duncan facewashing Tony Allen: Getty