Remember in 2009 when Avatar made, like, $760 billion, and you were all like, "Holy shit, Avatar just made the most money of all time!" And then your dick movie-geek friend told you that, adjusted for inflation, Avatar was actually just the 14th-highest grossing movie of all time? And the highest was actually almost four hours long and from 1939?
Inflation is real: Today's great big thing is probably not as great and big as that great big thing from the past. Reporters often ignore this and trumpet about the most expensive car ever sold, the highest art bidding of all time, and, yes, the largest contract in Mets history.
Last night third-baseman David Wright agreed to a $138 million contract extension, making him the owner of the "largest contract in New York Mets history." This is technically true, in that $138 million is the largest number ever put in the same article as the phrase "Mets contract." Here are two ways in which it is not really true:
In 2008, the Mets granted Johan Santana a contract worth $137.5 million. Adjusting for inflation, Santana's contract was worth $147.7 million in 2012 dollars, about 7 percent larger than Wright's extension.
Wright signed an eight-year extension, while Santana's contract only covered six seasons. Adjusting for both inflation and length of contract, Wright's deal is worth $17.25 million/year, while Santana's was worth $26.6 million/year, or 43 percent more. Most articles about $100+ million baseball contracts downplay the actual contract length in favor of the big lump sum number, which is dumb.
In his first season as a Met, Santana put up a stellar 6.9 bWAR and came in third in Cy Young voting. In the last four seasons, he's gone 30-27 and produced 1.9 WAR/year. He missed all of 2011 and part of 2012 to injury, starting just 21 games over that span. Next year the Mets still owe him over $20 million.
Wright was solid in 2012, putting up 6.7 bWAR and finishing sixth in MVP voting. He dragged as the season went on, though, posting a kickass 1.004 OPS before the All-Star break and an average .750 OPS afterwards. In the three seasons prior he put up a pedestrian 2.4 WAR/year. By the time this contract ends he will be 37.
G/O Media may get a commission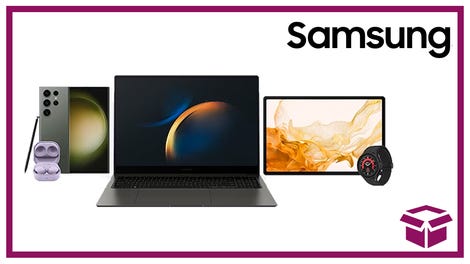 24 hour deals
Discover Samsung - Daily Deal
Right now he's a good player and the face of a struggling franchise, but the Mets had better hope that today's "biggest contract of all time" doesn't go the way of their actual biggest contract of all time.