The NFL trade deadline is in another hour or so, but despite the dearth of quarterbacks around the league, and the Skins' obvious plan to never let Robert Griffin play again, RGIII isn't going anywhere. Not that some teams wouldn't like to kick his tires; it's that Washington foolishly picked up Griffin's option and made him functionally untradeable.
You don't think the Eagles or 49ers, say, might not consider a flyer on Griffin for a seventh-round pick to see if he's got anything before he hits free agency? Not with his 2016 option, which is worth more than $16 million.
That option, inexplicably picked up last spring, is guaranteed for injury. So while no one in their right mind would let Griffin play out next season for that much money, they'd be stuck with it if he suffers a severe enough injury this year. Griffin hasn't exactly proved durable, so that's a real, untenable risk.
So why did the Skins exercise that option at all, ahead of a year where Griffin found himself firmly on the bench behind Kirk Cousins, even when healthy? The surface answer is that it was in case Griffin suddenly reverted to his rookie form, and the Skins would have him set for 2016. The answer that many believe is more accurate is that it was another manifestation of the constant meddling of Dan Snyder, against the wishes of his football people.
G/O Media may get a commission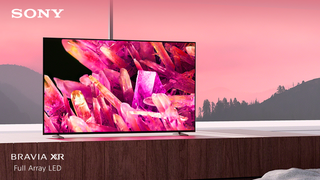 $400 off
Sony 55 Inch 4K Ultra HD TV X90K Series
Instead, the Skins will continue to stash Griffin third on their depth chart, release him after the season, and see someone sign him for peanuts. Maybe he'll get another start somewhere else; maybe he won't. But the trade package and the years of agita he cost them will be Washington's only legacy of the RGIII era.