According to a letter sent by the N.C. Sports Association to legislators in the North Carolina General Assembly, the NCAA will take its business elsewhere for the next six years if the state's lawmakers do not repeal House Bill 2 by the end of the month.
The bid process to determine NCAA host cities for its various tournaments and championships—in this case, the most notable being March Madness, which normally features games in Greensboro, Raleigh, and Charlotte—began in January, according to the letter. Per author Scott Dupree, a NCSA member, the various NCAA boards in charge of determining host cities will being removing "all North Carolina bids" spanning from 2018-19 to 2021-22 in "7-10 days" if HB2 still stands.
The NCAA, which did not respond to request for comment, already moved all of its 2017 championships out of North Carolina, including both the men's and women's basketball tournaments, falling in line with the NBA All-Star Game and ACC football championship.
The News & Observer first reported on the document this morning; you can read the full letter below or here:

G/O Media may get a commission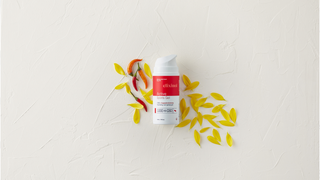 HB2, for those unfamiliar or those overloaded with the glut of backwards, disrespectful legislation and rhetoric dominating national politics, restricted North Carolina's transgender community from using the bathroom of their choice, stripped local governments of their ability to set minimum wages, and kneecapped the state's anti-discrimination policy regarding the LGBT community.
Members of North Carolina's Democratic Party have said repeatedly since Roy Cooper was elected governor in November (and undercut by Pat McCrory in December) that repealing the bill would be a top priority during the General Assembly's initial legislative session. Thus far, the movement to repeal HB2 has been hampered by various lawmakers on the other side of the aisle, like Senate leader Phil Berger.
In the wake of the initial failed vote to repeal HB2 in a special session this past December, Berger blamed Cooper and the Democrats for not passing Senate Bill 4, a bill filed by House Republicans that would have repealed HB2—it also would have tacked on a six-month moratorium for any local government hoping to "enact or amend an ordinance regulating employment practices or regulating public accommodations or access to restrooms, showers, or changing facilities." The moratorium could be revived over and over, making any future local anti-discrimination measure DOA.
On his official website, Beger posted a lengthy, bullshit statement, with the headline reading "ROY COOPER KILLS HB2 REPEAL - AGAIN." The Republican later claimed on Jan. 26 that there is not enough support in the general assembly for a full-out repeal—Berger was speaking specifically about Republican support, as it is informal policy that a party leader has the majority of said party on board before calling for a vote. Berger issued the following statement to the N&O after the NCSA letter went public on Monday:
"[HB2] would have been long gone if Gov. (Roy) Cooper had not directed all Senate Democrats to block its repeal. And he is going to have to work toward a compromise ... to move past this distraction."
Cooper is on-record as saying he believes the number of overall votes needed to pass a piece of legislation that actually repeals and works toward repairing the damage exacted by the anti-LGBT bill currently exists in the general assembly.

As a result, Senate Bill 25 was proposed this past Wednesday. The bill is a proposal to fully rescind HB2—one of House Bill 2's provisions mandated that even if part of bill was repealed, the remaining measures would still be state law. SB25 seeks to repeal the full piece of legislation from the North Carolina books with no six-month moratorium; in all likelihood, it will fail. The N&O reports that the bill was introduced to the Senate but then sent to the Rules Committee, which is chaired by Republican Bill Rabon—Rabon alone gets to decide whether the bill will go to a Senate vote.
In the meantime, the Tar Heels are dadgum pissed off about how the bill is affecting their annual home-court advantage in the NCAA tournament:

"You know, I'm glad that some people in Greensboro got to see us play," North Carolina coach Roy Williams said. "I'm glad we were able to take a game here because of that stupid rule that we have in our state that took a lot of great opportunities for people in our state, and great athletes that like to do things in our state. I shouldn't say rule, I guess it's a law. A law's more important than a rule, I guess. But I just think that's ridiculous, and what it's doing to our state and the reputation of our state."
So there you have it: Democrats waiting on Republicans, Republicans waiting on Jesus, UNC (still) waiting on the NCAA, and the NCAA fucking up North Carolina's entire March Madness.