Kim Jong Il is dead. In 2009, we met his youngest son and presumptive heir, Kim Jong Un—a basketball fan, it turns out. Originally published July 16, 2009.
The presumptive heir to North Korean crazy person Kim Jong Il and all his crappy missiles is a brooding 26-year-old who apparently loves basketball in general and a certain Croatian point-forward in particular.
The Washington Post has an excellent look at Kim Jong Un (also known as Pak Un), a thoroughly Westernized sort who attended school in Switzerland and who everyone assumes will step into Kim Jong Il's jumpsuit when the old man finally goes to his reward. Jong Un, it seems, is quite a hoophead—of a type last spotted in the mid-1990s near Schaumburg:
A video of a school music class he attended shows a lithe, intense-looking Asian boy wearing black sweat pants, Nike Air Jordan shoes and a long-sleeved black sports shirt. He sways uncomfortably while classmates pound African drums and beat tambourines. Though generally quiet in class and sometimes awkward, particularly around girls, Pak Un showed a different personality on the basketball court, former friends recalled. He fell in with a group of mostly immigrant kids who shared his love of the National Basketball Association. Kovacevic, who shot hoops with the North Korean most days, said Pak Un was a fiercely competitive player.

"He was very explosive. He could make things happen. He was the playmaker," said Kovacevic, who now works as a tech specialist in the Swiss army. "If I wasn't sure I could make a shot, I always knew he could."

Marco Imhof, another Swiss basketball buddy, said the Korean was tough and fast, good at both shooting and dribbling. "He hated to lose. Winning was very important," recalled Imhof.

[...]

During his time in Liebefeld, friends remembered, Pak Un showed scant interest in politics and never vented publicly against Americans. Instead, he worshiped American basketball stars. He spent hours doing meticulous pencil drawings of Chicago Bulls superstar Michael Jordan.

At his spacious apartment on Kirchstrasse, said one friend who visited, Pak Un had a room filled with American basketball paraphernalia. He proudly showed off photographs of himself standing with Toni Kukoc of the Chicago Bulls and Kobe Bryant of the Los Angeles Lakers. It is unclear where the pictures were taken. On at least one occasion, a car from the North Korean Embassy drove Pak Un to Paris to watch an NBA exhibition game.
G/O Media may get a commission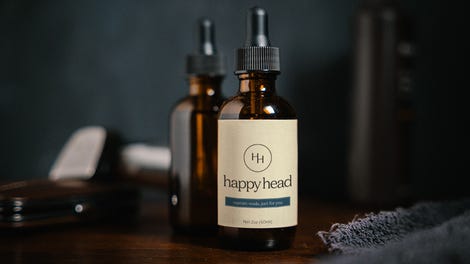 The best part of this is that Jong Un's rise came at the expense of the middle brother, Jong Choi, who, per the Associated Press, was considered "too effeminate for the job" (this according to Kim Jong Il's sushi chef). Right. Because no one is more manly than a guy who does meticulous pencil drawings of Michael Jordan.
Who Will Succeed Kim Jong Il? [Washington Post]