It's deja vu for the Major League Baseball pundits: For the second consecutive year, not one of the 64 pundits we tracked pegged the World Series correctly before the season began.
As we recapped last season, none of the pundits picked either the Red Sox or the Cardinals to make the Series, continuing a multi-year string of futility (following years of complaints that baseball had become too predictable because of payroll disparity). Well, the group did a smidge better (less worse?) this year, as two pundits actually picked the Royals to win the AL Pennant: Jon Heyman of CBS and Steven Wulf of ESPN. The experts struck out entirely on the Giants, which is surprising as Vegas gave San Francisco 12% odds to win the NL (Royals were given a 6% chance to win the AL).
Here were the preseason picks in aggregate (we tracked pundits from ESPN, Sports Illustrated, CBS, Yahoo, and Fox)
AL Pennant
NL Pennant
World Series
TB: 25
WAS: 25
LAD: 17
DET: 22
LAD: 23
WAS: 17
BOS: 5
STL: 16
STL: 12
OAK: 4


TB: 9
KC: 2


DET: 6
NYY: 2


BOS: 2
TEX: 2


CLE: 1
BAL: 1
CLE: 1
And these were the division picks:






AL(E)
AL(C)
AL(W)
NL(E)
NL(C)
NL(W)
TB: 39
DET: 50
OAK: 28
WAS: 60
STL: 60
LAD: 56
BOS: 19
KC: 11
TEX: 24
ATL: 4
PIT: 3
SF: 5
BAL: 3
CLE: 3
LAA: 12
MIA: 0
CIN: 1
ARI: 2
NYY: 3
CHW: 0
HOU: 0
NYY: 0
CHC: 0
SD: 1
TOR: 0
MIN: 0
SEA: 0
PHI: 0
MIL: 0
COL: 0
G/O Media may get a commission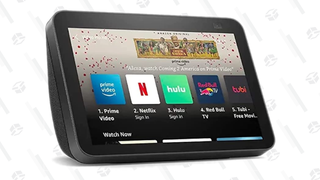 14 pundits picked the Royals for a AL Wild Card spot, while 33 picked the Giants for the NL Wild Card.
To see the individual picks by pundit, see here. For details on how the experts did in previous years, visit PunditTracker for a full breakdown and to make your own prediction on the World Series.
Image via Getty

Originally published on PunditTracker
PunditTracker's mission is to bring accountability to the prediction industry by cataloging and scoring the predictions of pundits.