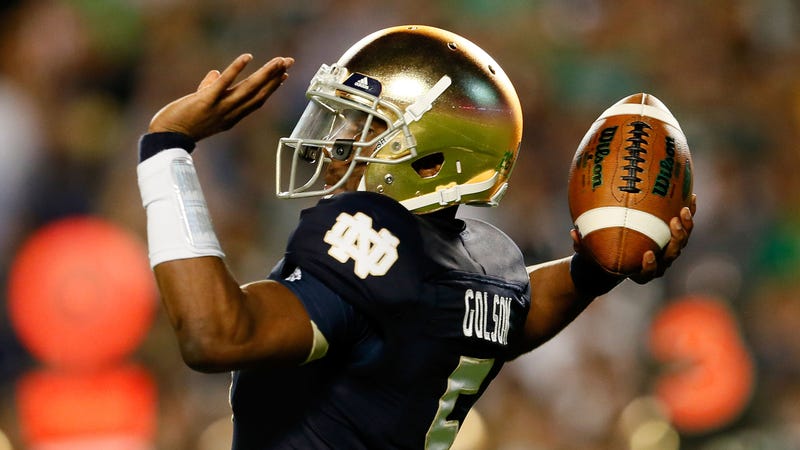 Everett Golson, whose heroics under center last season led the Fighting Irish to the BCS Championship game, is no longer enrolled at Notre Dame due to academic violations, according to the Chicago Tribune.
The news broke late Saturday night, with sources telling the Tribune Golson had committed a Residence Life violation before clarifying to reporter Brian Hamilton that an academic violation was the reason for Golson's departure from Notre Dame.
That's an important distinction, because as NCAA bylaws expert John Infante points out, an academic violation would render Golson ineligible to receive scholarship funding from any college in the upcoming year.
Golson started 12 of Notre Dame's 13 games last season, and was the core of coach Brian Kelly's offensive scheme. Senior signal-caller Tommy Rees is expected to take Golson's spot under center; Rees has considerable experience for the Irish, but is a clear second option for Kelly's offense. Rees was also jailed last year for allegedly assaulting a cop.
Photo Credit: Getty Images