Like a carefree penguin belly-sliding across a glacier, the best men's tennis player in the world has cruised into the semifinals of the U.S. Open by playing only nine full sets. Let's examine how cushy Novak Djokovic has had it:

Round 1: Eliminates hard-serving Jerzy Janowicz in four effortless sets.
Round 2: Doesn't play a single point—Jiri Vesely withdraws from the Open due to forearm inflammation.
Round 3: Takes a 4-2 lead in the first set before Mikhail Youzhny retires with a leg injury.
Round 4: Dispatches Kyle Edmund in three sets, losing only seven games.
Quarterfinals: Takes the first two sets against Jo-Wilfried Tsonga, who retires to avoid aggravating a knee injury.
G/O Media may get a commission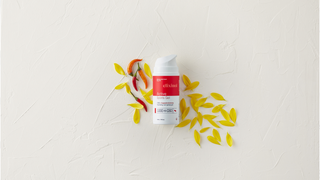 Djokovic, who's nursing a bum wrist, probably relishes that he's only had to play six hours and 26 minutes of tennis against an injury-riddled field, leaving him fresh for today's matchup. He'll face Gael Monfils, a telegenic, trick-shot, court-scrambling Frenchman who has just found the deepest groove of his career, but has nevertheless lost to the Serbian in all 12 of their prior contests. As satisfying as it has been to watch Monfils at his best, I'm not convinced that his game will suddenly faze Djokovic the 13th time, either. Optimistically, there will be at least one close set in there before Djokovic snaps the bear trap shut and gets two tidy sets to secure a spot in the finals.
The other semifinal should be closer: Stan Wawrinka against Kei Nishikori. The two have split their past matches 3-2 in favor of the Swiss man. Wawrinka was surgical on Wednesday, particularly down the line, and Nishikori proved to be a versatile tactician against Andy Murray, dusting him in a flurry of drop shots and keen volleys. If Nishikori makes similarly aggressive net moves today, watch for Wawrinka to try and paint the sidelines with his backhand passing shot, which is one of the sport's chief pleasures. Both guys regularly find angles that seem plainly impossible; maybe one of them finds the stuff to beat Djokovic in Sunday's final.