On consecutive days in August, Liverpool defeated Barcelona 4-0 and lost to Mainz 0-4 in exhibition matches. Seven months later, it is clear those results were an eerie foreshadowing of how Liverpool's season would play out.

What usually separates Premier League teams who compete for a spot in the top four from those who live comfortably mid-table is how they perform against the bottom of the table. Both lose to legitimate title chasers, but top four contenders win every other match at home and beat the minnows away, while mid-table teams lose a few dumb games at home and have some listless performances away.

Liverpool, to put it lightly, do not fit this pattern. After a deserved 3-1 victory over Arsenal today, they sit third. They won't win the Premier League, but are about as likely to finish second as they are to finish sixth, with the five teams chasing futilely after Chelsea separated by just four points.
Arsenal, Manchester City, and Manchester United each have three games remaining against the top six, while Tottenham have two. All four are through to the FA Cup quarterfinals, while City and Arsenal are still alive (for now) in the Champions League, as is Manchester United in the Europa League.
Liverpool, by contrast, have just a trip to the Etihad remaining, and have been knocked out of all competitions. They have an easier run-in, and no non-Premier League games to distract and tire them. Advantage Liverpool, right?
G/O Media may get a commission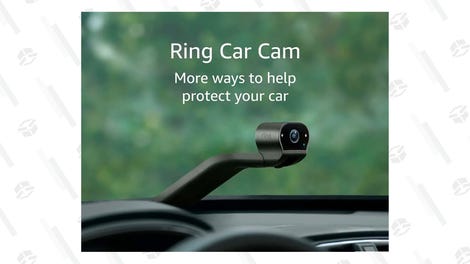 Therein lies the problem.

Liverpool's five losses this season, in order: Burnley, Bournemouth, Swansea City, Hull City, and Leicester City. Those teams are currently 12th, 14th, 16th, 19th, and 15th in the table, not to mention the fun draws to Sunderland (20th) and West Ham (11th). They have dropped 10 points to the top half of the table, and 19 points against the bottom of the table. They haven't lost to a team in the top six, with five victories and four draws, something no other team in the Premier League can say.
In other words, I would feel more confident in Liverpool's top four chances if they had to play Arsenal every week to close out the season, instead of legitimately terrifying games against Burnley, Bournemouth, Crystal Palace, Watford, and Middlesbrough.
Liverpool's victory against Arsenal followed a similar template to their other victories against the top six. They took a 2-0 lead into halftime, both coming from lightning-fast interchanges from the swarming front six. Arsenal came out much better in the second half, pulling one back in the 58th minute. Instead of nervily shutting the game down and holding on for the 2-1 victory, however, the game became wide-open, and Liverpool eventually scored their third in stoppage time.
The typical explanation for Liverpool's curious results comes down to their play style. The top six teams commit numbers forward, allowing Liverpool's counter-press to nick the ball and attack a backline running back towards their goal at speed, while the bottom half of the table parks the bus and Liverpool aren't creative enough to break through. It's why Tottenham fans were so annoyed at Mauricio Pochettino's tactics in a 0-2 loss to Liverpool last month: Why would he play a suicidally high backline, when everybody knows that is what Liverpool want?

This explanation isn't wrong, necessarily, but it is incomplete. While Liverpool's attack is the best in the league, they are tied for the 11th worst defense. Liverpool's difficulty breaking down opponents would be fine if their own defense could hold out—against teams only sending two or three men forward—long enough, but it can't. Because of injuries they've had no consistent center back pairing, and there is always one or two grievous errors in the back line, and usually one from a keeper as well.
Liverpool's creativity is spread team-wide, and mostly presents itself when attacking at speed. And yes, as Jurgen Klopp says, the best playmaker in the world is the counter-press. But with the counter-press unnecessary against lower-table teams who concede possession, and unable to get up to speed against two banks of four, Liverpool is incredibly reliant upon Coutinho or Firmino making something, anything, happen.
There is also absolutely no hint of a Plan B. The same front six start every match if available, and the substitutes bench usually looks how it looked in last weekend's loss to Leicester: keeper, center back, outside back, 18-year-old outside back, defensive midfielder with 11 total league appearances, 17-year-old winger, and Divock Origi. In theory, starting Daniel Sturridge—world-class on his day—at striker and shifting Coutinho back could work, but it hasn't, and besides, Sturridge is near-permanently injured, and rusty when he isn't. Klopp rarely brings on substitutes until the 70th or 75th minute, but he also doesn't really have any other choice.
At this point, with Liverpool having just 11 games remaining in the season, little is going to change. Liverpool are who we think they are, and they let teams off the hook. They are a very good team who are also very flawed, but it isn't clear if they are any more or less flawed than fellow top four contenders. If you're a Liverpool fan, hang on to your seat, because they sure aren't going to make it easy.