Reporters in New York and Cleveland have gone back and forth on LeBron's future for the past couple of years. It's been good-natured until today, when a Daily News scribe took personal shots at his Plain Dealer counterpart. Claws out.
Last night, Brain Windhorst of the Plain Dealer published a piece stating that the vibe out of Cleveland is turning toward LeBron staying. Frank Isola, the Knicks beat writer for the Daily News, wrote a completely inexplicable blog post in response. Not questioning the reporting, or the truthfulness of the story, but...well, read for yourself:
The writer of the article, Brian Windhorst, has now known LeBron since the self proclaimed King was a high school sensation in Akron. (Brian thinks of himself as a sensation as well.)

I've got Jerome James on my speed dial and Windhorst has LeBron. Okay, so life isn't fair. I also know that Brian has his resume sitting in the sports office of every New York newspaper and is ready to pounce on one of our jobs should LeBron sign with the Knicks.

I sometimes think that Brian wants to come to New York more than LeBron. He's a huge "Sopranos" fan and fancies himself as LeBron's underboss.

I'm guessing it absolutely killed Brian to write that LeBron is leaning toward staying. It must be true because Brian desperately wants to get out of Ohio and is essentially the best thing the Knicks have going for them: a spy on the inside working on their behalf.

But it appears that LeBron's next move will be to re-sign with Cleveland for the next three years. As for Brian, it essentially means the parole board has rejected his early release from Cleveland. Three more years for you as well, buddy.
Holy shit, Frank. Not only does going after another reporter for his motivations cross every line in this incestuous little field we all work in, but blowing up someone's spot re: looking for jobs in New York is a good way to make sure no reporter ever helps you out ever again.
Windhorst, to his credit, took the high road:
Frank is a good guy and has been one of the best NBA writers for years. He's well known in New York for his strong reporting and I consider him a friend in the business. He likes to have fun in his blog and I've certainly had fun at the New York media's expense for years.

I do know a lot of NBA writers think I am being naive about LeBron's future, sure that I'm a homer local guy getting played. They laugh at me privately and probably would do so publicly if he does sign elsewhere this summer. Maybe they'll be right. But this is a complex story and an important story. I have tried to report on it incrementally over the last two years, whether it is LeBron's statements, details of his Nike contract, or the way the wind is blowing in April. And, of course, the reality is it could all change by July.
G/O Media may get a commission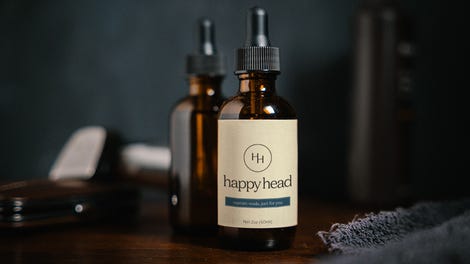 So maybe Isola was just having fun, but that kind of mean-spirited personal attack only belongs in the blog world. You "real reporters" are better than that. Aren't you?
Sorry buddy, but if LeBron stays put, so do you [NY Daily News]
Brian Windhorst Comments on Frank Isola's Story [Cleveland Scene]